This summer hasn't exactly turned out how I had planned, nor has it for many students. 
In May, I was preparing for and taking my finals entirely online. In June, rather than working an internship that I had secured in Kyiv, Ukraine, I was bouncing around between my Mom's and Dad's places trying to figure out what I wanted to do with myself. Now we're already in July, and while I have a somewhat more concrete idea of what to do with my time, I feel as though there is still a lot of uncertainty. I wanted to share with you my experience of wading through this uncertainty, and trying to make the most of the seemingly many, yet limited options available to me this summer.
Work
Many of my friends and classmates are using this summer to secure some much needed money. Harvard recently did away with the student summer contribution, and now are replacing the student work contribution with a grant this coming year. As such, the summer is a nice opportunity to save up for the school year. For some, that means continuing positions they already held, just remotely. I was fortunate enough to be able to do that as a coordinator with the Harvard Financial Aid Initiative (HFAI). While we aren't able to give tours, I'm still able to communicate with potential students over email about student life, the application, and/or financial aid at Harvard. I've also had the pleasure of participating in an online information session which was a lot of fun, even if a bit awkward since I wasn't able to actually see the students, family, and educators who attended. As an HFAI team, we are also still able to coordinate all of our work remotely, including weekly meetings over Zoom. 
Other students, where regulations permit, are working in-person jobs. One of my best friends is working at a call center which has had their employees return to working in-person; they simply require that employees sit more spaced out and sanitize their workstation before starting and after finishing a shift. Some friends of mine are even working a combination of a remote position and an in-person job. In any case, using the summer to pursue a job you love, gain some work experience, or just raise money is never a bad idea, especially as a student. 
 
Family Time or Time with Loved Ones
With more time available, I have had the unexpected benefit of spending more time with my family. Granted, this time together has felt forced due to policies keeping us indoors, but it has still been really nice. My two younger sisters and I spend a lot of time playing games, watching Netflix, or just goofing off, and my older brother comes over about once a week to join us. I've also grown a lot closer to our dog, Mochi, who we love despite her rather… unusual looks.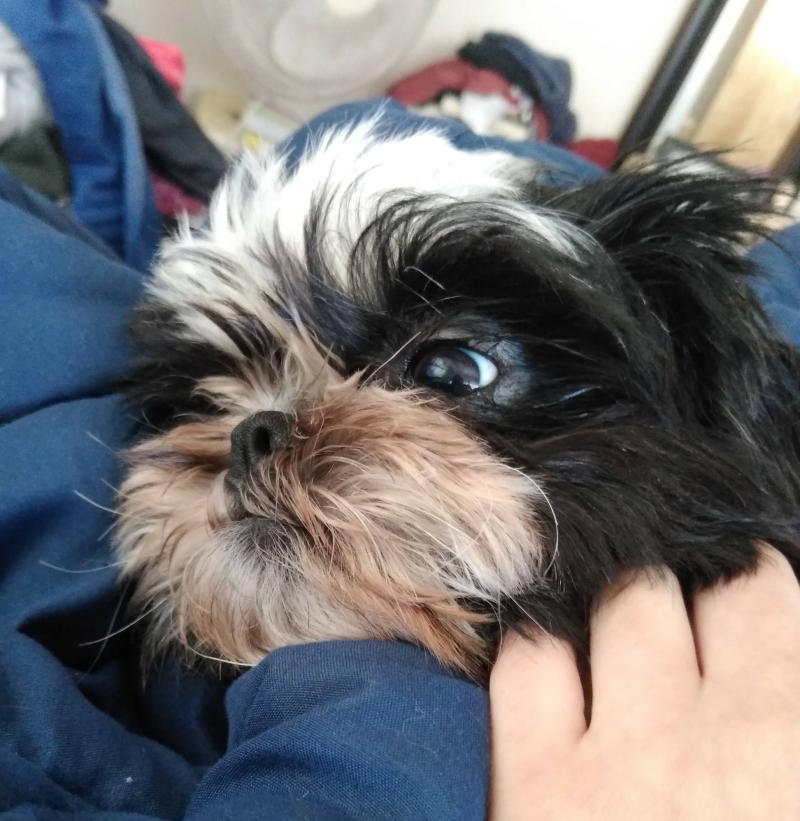 I understand that for some people "family" doesn't necessarily mean your relatives, and so I recognize that this summer presents an opportunity to bond and become closer with anyone whom we love. If you don't live with them, time with loved ones might have to be over Zoom/Google Hangouts/some other platform, but with everyone having extra time nowadays this summer is a good time for chatting and just spending time with each other (even if it is virtually). 
Play
Whether it be my increased laptop usage, more sedentary lifestyle, or a combination of factors, I found myself having more headaches this summer. There are also a lot of reasons to be looking out for one's mental health, particularly when many of us feel more socially distant from our friends and loved ones. In my mind, these are a few reasons why finding some time for yourself, some time for leisure, is especially important. 
For me, leisure time can take different forms. Northern Utah is a great place for outdoor activities, and I often find myself making time for hikes, walks, or lawn games like Spikeball and Kuub. I've found that getting some fresh air, sunshine, and exercise really helps with my mood and headaches. Recently, my family has taken up Cornhole, and we have family tournaments every so often to see which team is the best.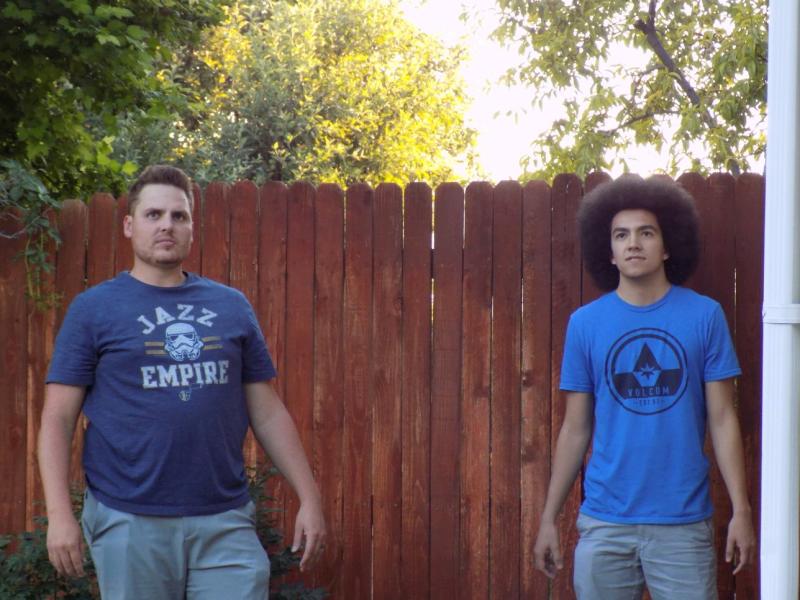 I would also be lying if I said I didn't use the extra time to venture into the world of video games. Although I try to limit myself, let's just say my character on Skyrim has leveled up quite a bit these last few weeks... 
Volunteer
Finally, I've tried to prioritize volunteering this summer.
I have always found volunteering important, but feel as though it is especially needed now due to the impact of COVID-19 and social unrest on many of our communities.
For some people, volunteering means being involved in local organizations, such as a food pantry. For others that could be coordinating efforts and fundraisers online for a cause you care about. I was lucky enough to be approached by a friend towards the beginning of the summer with an idea for a non-profit, an educational organization focused on alleviating some of the burdens that came with schools and summer programs shutting down across the country. 
Even though we started out with a vague idea and a team of about thirteen students, Wave Learning Festival, an online learning platform for middle and high school students to take free courses from passionate college students, has grown to reach over 4,000 students and has a team of about 60 members. Outside of my job with HFAI, this has probably been my biggest time commitment for the summer. It has been amazing to see our idea take flight in just a few months and reach so many students from over 31 countries. We have appeared on NBC Bay Area and are scheduled to have a spot on The Today Show, so I'm really excited to see where the rest of this year takes us.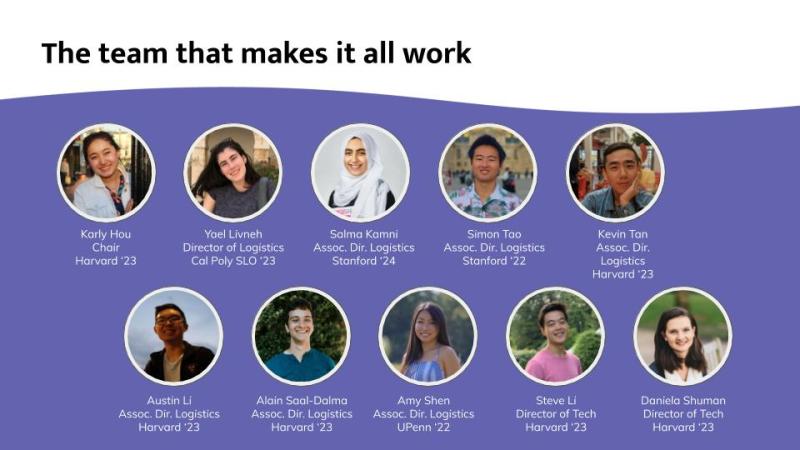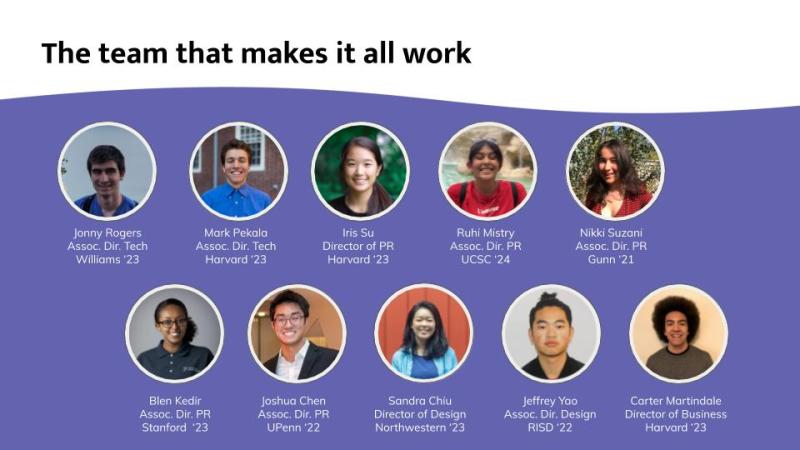 So that has been my summer so far! A great deal of uncertainty, but I have found that by working, volunteering, spending time with the people I care about, and making time to have fun, it has been a worthwhile summer.  
Carter Martindale
Harvard '23