There are immense opportunities for finding travel during your time as a Harvard student.
Out of the trips I've been fortunate to take during my time here, my favorite has been my journey to Puerto Rico with the Radcliffe Choral Society on our January 2020 tour. In normal times, the Radcliffe Choral Society, Harvard's soprano-alto chorus, tours every year. As the Radcliffe Choral Society is one of my favorite extracurriculars, the experience of spending ten days straight making music with my choir is one of my favorite parts of the year, regardless of our destination. This particular tour came together a little more last minute than previous tours. After we had had to cancel our original plans for this tour, two of our seniors graciously volunteered to plan a tour from scratch in one semester. Though originally we thought we would find ourselves in chilly Scandinavia for J-Term (what we call the month of January that we have off for winter break), our tour managing team announced that we would spend a little over a week in beautiful Puerto Rico. 
Because I didn't live close to Boston, I had the option of flying separately and meeting the rest of my choir in sunny San Juan. I boarded what would be my longest flight sequence of recent memory to join up with my friends by nightfall. Because I was flying separately, I was the last one there, so I was greeted with cheers and hugs as I climbed onto our rented bus to go to our hotel for the night. I still remember our first night there, driving through the city, feeling the warmth and humidity as we made our way to our hotel, bouncing up and down at the prospect of spending my next week and a half singing, performing, and exploring this wonderful city with some of my closest friends.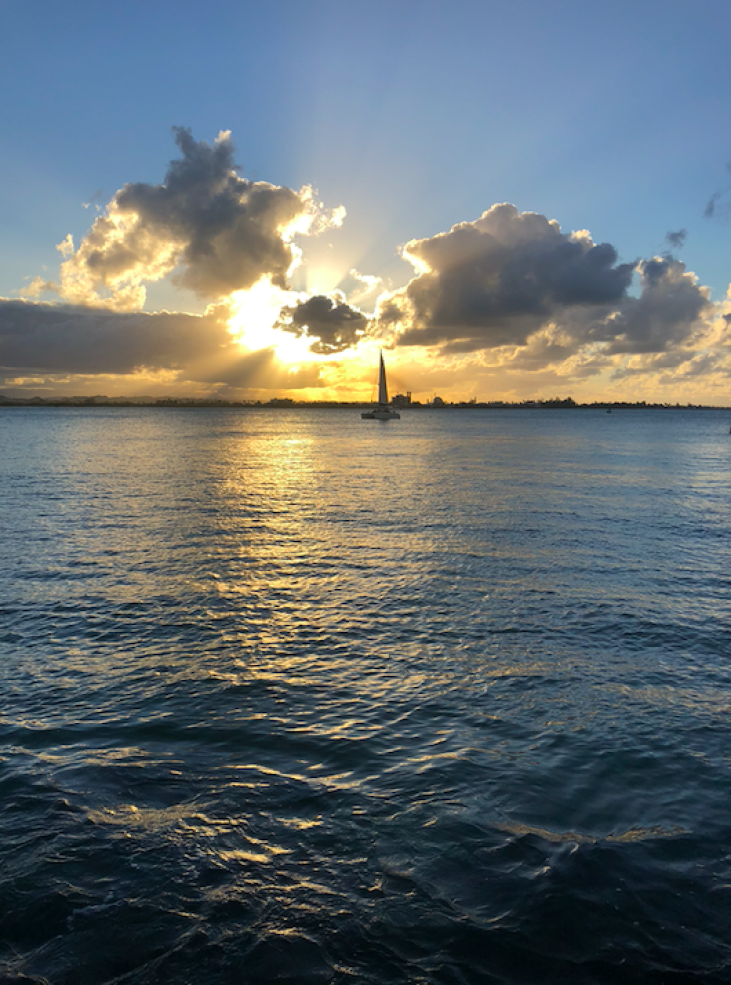 One of the best things about the tour is that our tour team and conducting staff worked to create an itinerary that balanced free time with required activities (though the "required activities" can refer to anything from a music exchange with a local group, a performance at night, or even just lunch together at a specific restaurant). The Radcliffe Choral Society is a large group—on average, we have sixty or so singers, and a majority of those singers go on tour. Tour is a great opportunity to hang out with fellow choir members that you might not see too often during the academic year. I spent my time in Puerto Rico exploring San Juan with a different group of people each day, both strengthening my connections with my closest friends in the group and facilitating new friendships with people I hadn't talked to much before. We went to unique museums, amazing restaurants, historical sights, botanical gardens, gorgeous beaches, and spent a lot of time exploring Las Fiestas de la Calle San Sebastián, or SanSe as it is commonly known. Our time in San Juan coincided with the largest street festival held annually in the city, and we spent several nights exploring old San Juan, dancing in the streets, and discovering the artisan booths that lined the sidewalks during the festivities.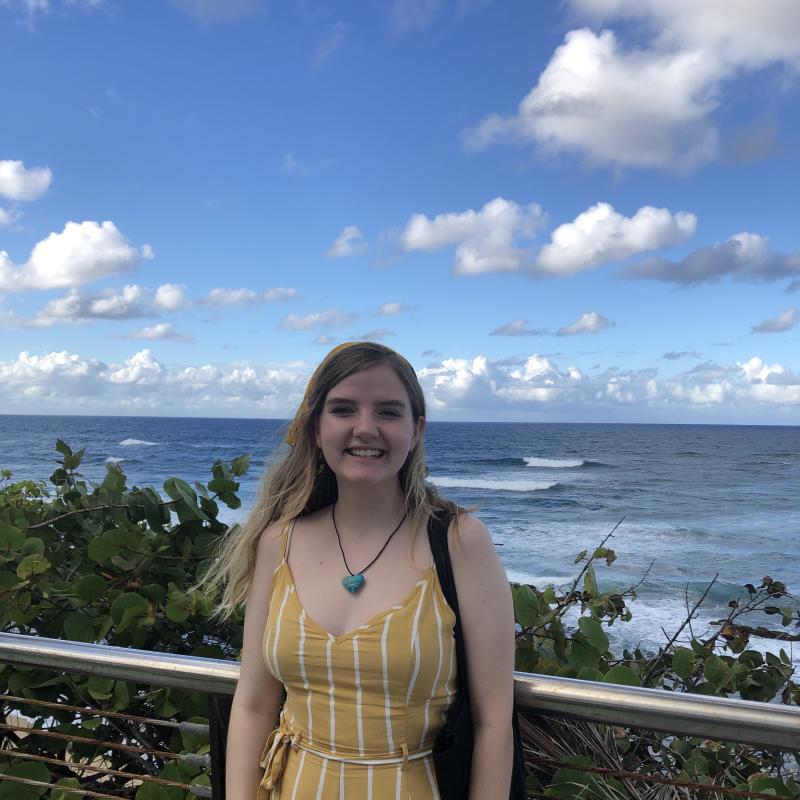 In addition to the chance to explore a new place, touring is a wonderful experience because of how it bonds us as singers. Normally, the Radcliffe Choral Society rehearses twice a week for a total of four and a half hours and we have concerts two or three times a semester. On tour, we sing every day and have a multitude of performances, both informal and formal. Touring is where we really get to solidify our sound and give our best performances. Our Puerto Rico tour was no different in terms of how much we sang, but where we sang made the real difference. We had the incredible opportunity to collaborate with several music groups in Puerto Rico, including our casual jam session with the Conservatory of Music of San Juan Choir. We also performed our finale concert with the Children's Choir of San Juan, where we exchanged signature songs of ours to perform together as a closer to our last performance in Puerto Rico.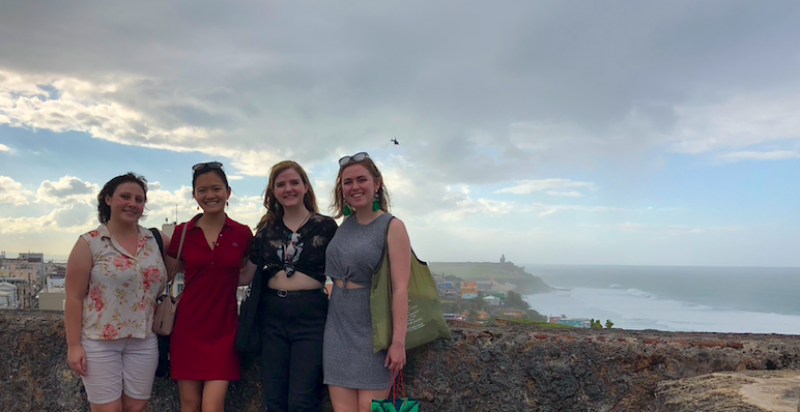 Though I hold a thousand and one memories from my time in Puerto Rico, what I hold most dearly is the warmth and kindness that was shown to us by so many people we met in San Juan. Everyone, from the administration of the schools we sang in, to the singers we collaborated with, to even rideshare drivers (I have a particularly fond memory of in one ride, striking up a lovely conversation with the driver, and at the end, he gave us bracelets from his glovebox and promised to try and come see our concert that weekend!), all of them welcomed us joyfully with open arms. As Cambridge sinks into snowy weather and everlasting cold, I'll be reminiscing on my time in sunny San Juan, waiting for the day where I can safely visit again.