During the school year, I usually stick within my "Harvard Bubble" and I do not typically venture too far out of that radius. This summer, I have been working in Cambridge so I figured when I am not on the clock, I will have afternoons and weekends to explore all that Boston has to offer.
I decided to treat myself to a few luxury experiences around Boston and Cambridge this summer with some of my friends. These are a few things that I had done and a few examples of things to add to your Boston Bucketlist! Most of these activities are primarily summer-friendly, but some can be enjoyed during the school year too. 
Whale Watching 
Price: $72
Price with Outings and Innings: $46
I am so glad that I splurged and went on this trip. You board a boat in Long Wharf by the New England Aquarium. It took about an hour to arrive at the whale site and we spent an hour at the site looking for whales. The best part is that whale sightings are GUARANTEED on every trip. We saw about three or four different whales in the area which, according to our guide, is pretty rare. How lucky! It is one of the few close-encounter experiences I have had with a marine animal in a safe environment (safe for both the animals and me) and I would highly recommend this experience to anyone who is fascinated by the ocean or animals!
You may also be wondering how I got this amazing discount. Outings and Innings is an office that offers discounts and other perks to anyone in the Harvard community. I make sure to check the Outings and Innings site before I do anything, and that includes going to the movies, museums, and shows.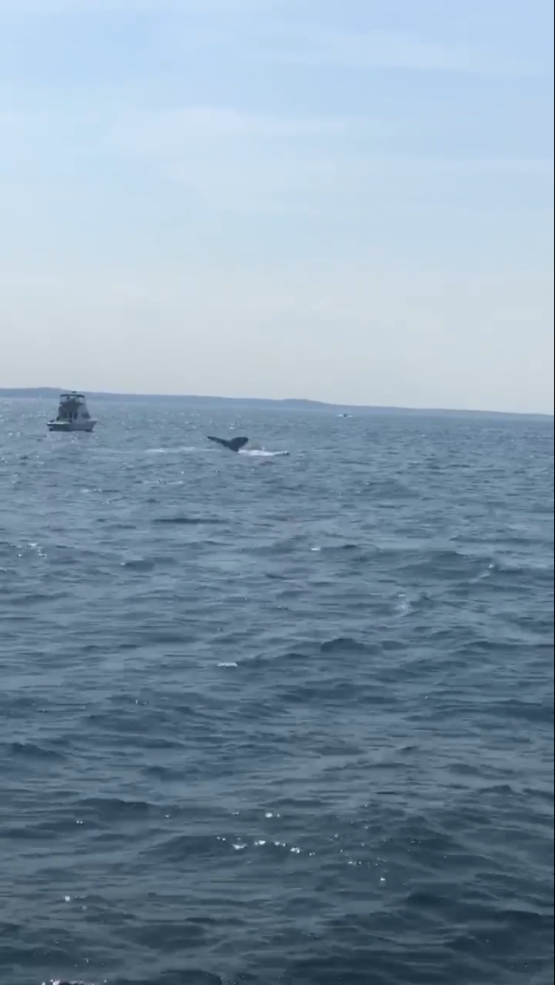 Boda Borg
Price: $33 for all-day play $22 for 2 hours
This is located right off the orange line at Malden Center. It is an all you can eat buffet but instead of food, it's escape rooms. I LOVE escape rooms because they are so thrilling and I really enjoy the challenge. The rules are simple: bring a group of at least two other people (so three in total) and wear sneakers. You can have any of their 20 rooms to yourself! Some of the rooms require physical activity, but others solely require a lot of mental stimulation. When I went, my friends and I only completed 3 rooms in four hours, so it is pretty challenging but definitely worth it.
Beaches and Cape Cod
Bus roundtrip- $52
Something I never thought I would do is go on a day trip to Cape Cod, but that is exactly what I did. Sometimes you need to get away, so my friends and I packed our beach bags and headed out to Marconi Beach in South Wellfleet, which is a calm and less crowded beach. It was very relaxing and there were even a few seal sightings! If you aren't into long bus rides (about 3 hours each way) then this may not be the trip for you. Of course, there are other beaches like Revere Beach and Carson Beach that are much closer and much less expensive.
Boston Pops Fireworks Spectacular
Price: Priceless (but seriously it was free)
The Boston Pops Fireworks Spectacular on July 4th features performances by the Boston Pops of course as well as other acts like Queen Latifah. Afterwards, there was a beautiful fireworks display. I went with a few other friends and we arrived about half an hour before the event started because it gets crowded quickly. It all ended at around 11 pm and I was so glad I had gone. I should have left a little bit before the fireworks officially ended to avoid the mass exodus of people trying to catch the train home. Another tidbit: the T (Boston's train system) is free to get home that night!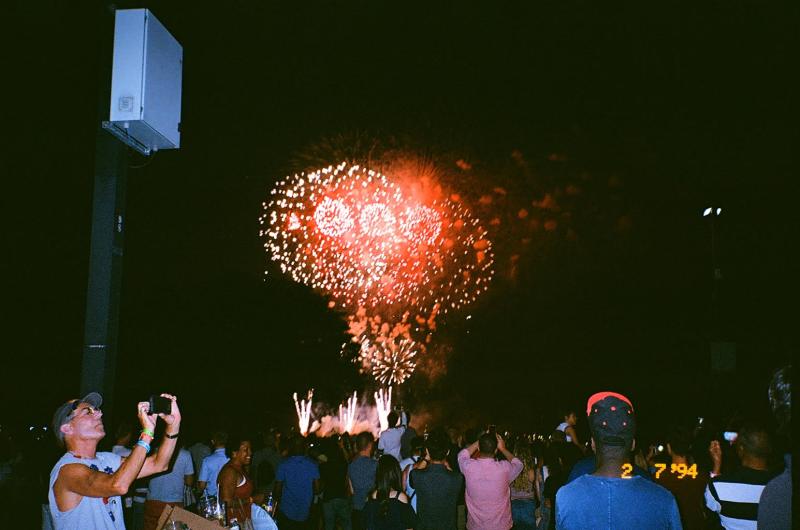 Jimmy Fund Scooper Bowl
Regular Admissions: $15
The Jimmy Fund Scooper Bowl is a huge ice cream festival where vendors like Ben & Jerry's, Friendly's, Haagen Daaz, and Baskin Robins set up booths and hand out scoops of ice cream. You can go back and retry flavors, try new flavors at the same carts, or try to fit in every booth at the fair (which is what my best friend and I attempted to do). Your wristband opens you up to an all you can eat ice cream extravaganza. My friend and I averaged about 15 scoops each. It is safe to say we were pretty sick by the end of it, but it only comes around once a year so we had to make the most of it! This year, it ran from June 4-6 from 12-8 pm at Boston City Hall Plaza.
Half-Off Movie Tuesdays
Price: $4.75
There were days I didn't want to spend too much money, but still wanted to have some fun and the half-off movie Tuesdays were definitely on the more cost-effective side. My friends and I went to see Spiderman: Far From Home, Yesterday, and The Lion King during this time. We would go to Apple Cinemas which is a popular theater in Cambridge for Harvard students. Seeing an evening show with friends is a great way to unwind after work or even after class.