I'm from Chicago where there's two Jollibees (the Philippines's equivalent of McDonalds) and one Seafood City Supermarket.
My favorite Filipino restaurant is a ten minute drive from my house, so my family would often go when we have something to celebrate - a birthday, a graduation, a Tuesday night when my mom doesn't want to cook. At Harvard, there are no Jollibees and no Filipino markets (that are accessible to me at least). The closest Filipino restaurant is an hour train ride from campus.
I've already had to leave my family to come to Harvard, but it felt like I was leaving my culture, too.
Being Filipino is a part of my identity that I've always taken for granted. When I was in Chicago, both my middle school and high school had Filipino clubs where we performed for the community. My family would always cook Filipino cuisine for special events and for regular meals, and I was definitely homesick for it during the first few months of my freshman year.
I missed my culture so much that I knew I had to do something, so I sought the Filipino club at Harvard - Harvard Philippine Forum (HPF). My first meeting with the co-Presidents during my freshmen offered me a great relief. "I found my community," I thought. And I did. Everyone was incredibly welcoming and proud of their culture. But there are not a lot of Filipinos at Harvard. It's a small tight-knit community, and I wasn't used to that. I was used to being surrounded by my culture.
Then I found District 1. And I found Pan-Harvard Filipino Club. Harvard Philippine Forum was part of much bigger community than I thought.
District 1 consists of the Filipino clubs of the schools nearby like Boston University, Northeastern University, Boston College, Brown, and more!
They hold events such as picnics, line dancing, formals, and general meetings. They even hold an annual showcase where every school can perform and traditional or modern Filipino dance! The Pan-Harvard Filipino Club holds a monthly potluck, and because a majority of the members are adults (I do not consider myself an adult at all), there's actually great homemade Filipino food!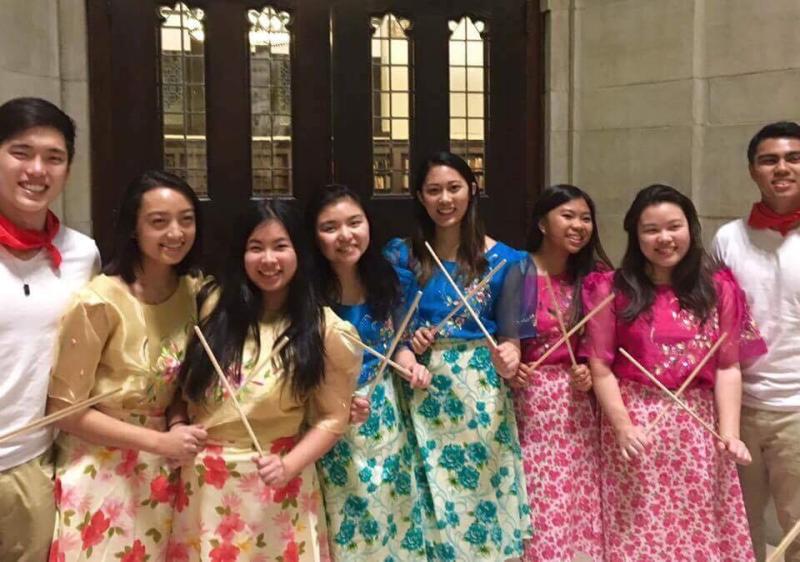 Being a part of HPF was definitely one of the best decisions I've made here at Harvard. HPF has even given me the opportunity to travel back to the Philippines for service.
In the beginning, I was scared I had to somewhat give up my Filipino identity because there was simply no room for it here, but I was completely wrong.
No one has to ever give up any part of their identity here. You just need to find it.