What do computer algorithms have in common with stand-up comedy?
Nothing much, besides the fact that they were both topics of classes taught at the inaugural Splash at Harvard. This past Saturday, about 150 high school students streamed into Harvard's Sever Hall to take classes taught by over 50 undergraduates for an entire day of intellectual exploration.
Splash is an educational outreach program that brings high school students onto college campuses for a day to take classes taught entirely by undergraduates.
These classes are on anything that undergraduates are passionate about, featuring topics that are not usually covered in a traditional high school curriculum. 
I participated in it myself as a high school student, taking classes like "The Meaning of Life as Explained By Astrophysics" and "The Art of Rhetoric" that blew my mind and cemented my love for learning. At Splash, I also began to see myself, a first-generation college student, succeeding in a college environment, as I developed friendships with my undergraduate teachers who seemed surprisingly similar to me and as I learned to challenge ideas in the college classrooms.
When I arrived at Harvard, I was shocked that there was no educational outreach program like Splash. Almost every other major university I knew had their own Splash program, including several colleges in our immediate vicinity.
I thought, if Splash did not exist at Harvard yet, why don't I start it myself?
Last spring, while taking an engaged scholarship class in the sociology department, I hatched my plan for Splash at Harvard. I conducted research on both the current education-related programs at Harvard and traveled to Yale to observe their program to see whether such a program was both necessary and feasible at Harvard. The answers to both questions were yeses.
This year, I've had the honor of seeing this mere idea of mine turn into a reality on campus.
After I created my plan, I gathered a small team of Harvard students who also cared as much as I did about conducting educational outreach to increase access to higher education. We worked over the summer to create the framework of our new student organization, which we named the Harvard Undergraduate Studies in Education, and became officially recognized by the College in the fall.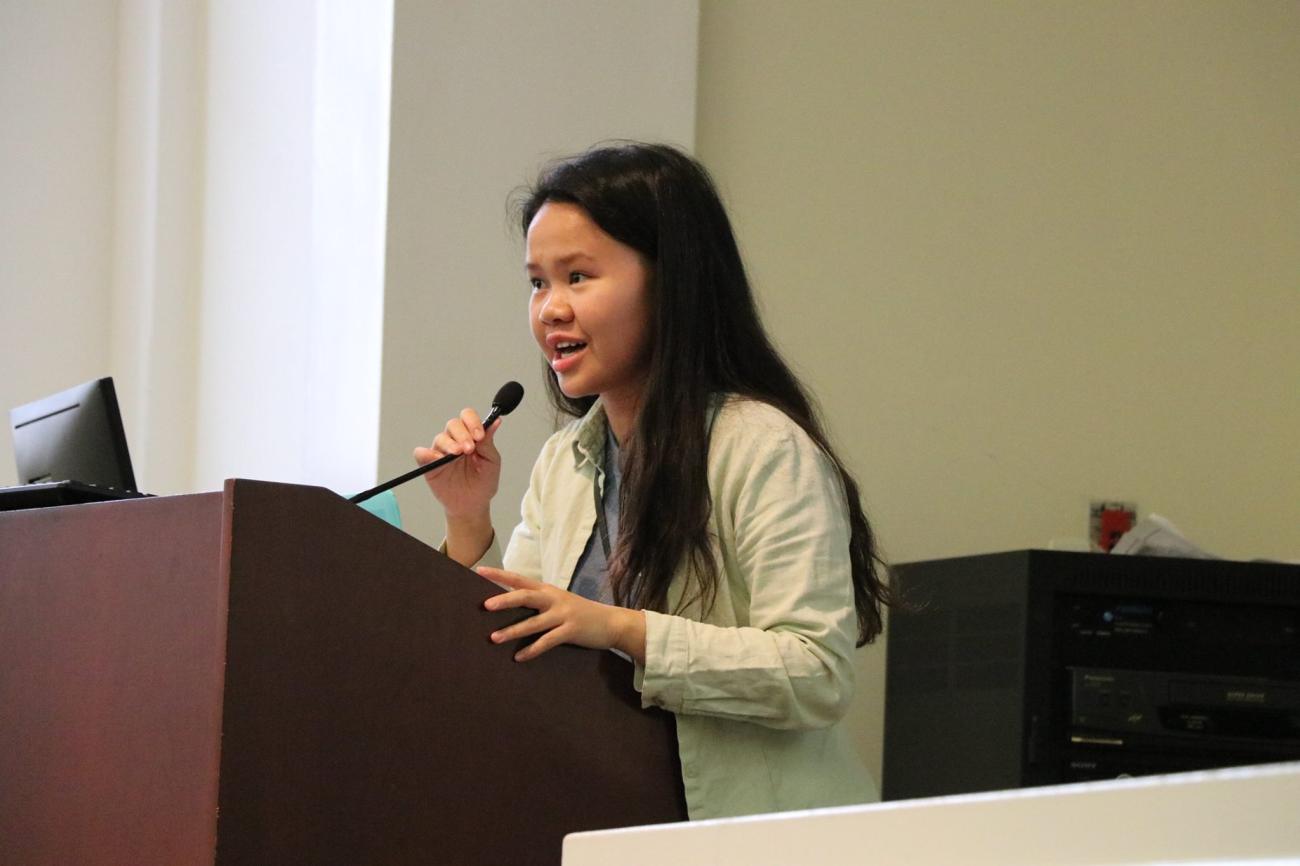 After approval, we immediately started working on Splash by adding more members to our team to create a full executive board for the spring. Together, we worked tirelessly to make Splash happen as early as this spring.
We wanted Splash to be an accessible, enriching, and fun experience for as many high school students as we can accommodate this first year.
To do so, we partnered with local organizations for sponsorships, created a financial program for low-income students, recruited a diverse cohort of undergraduate teachers, and reached out to underserved schools in the Boston area to spread the word about our program. We strived to anticipate every single detail of the event to ensure that it ran as smoothly as possible.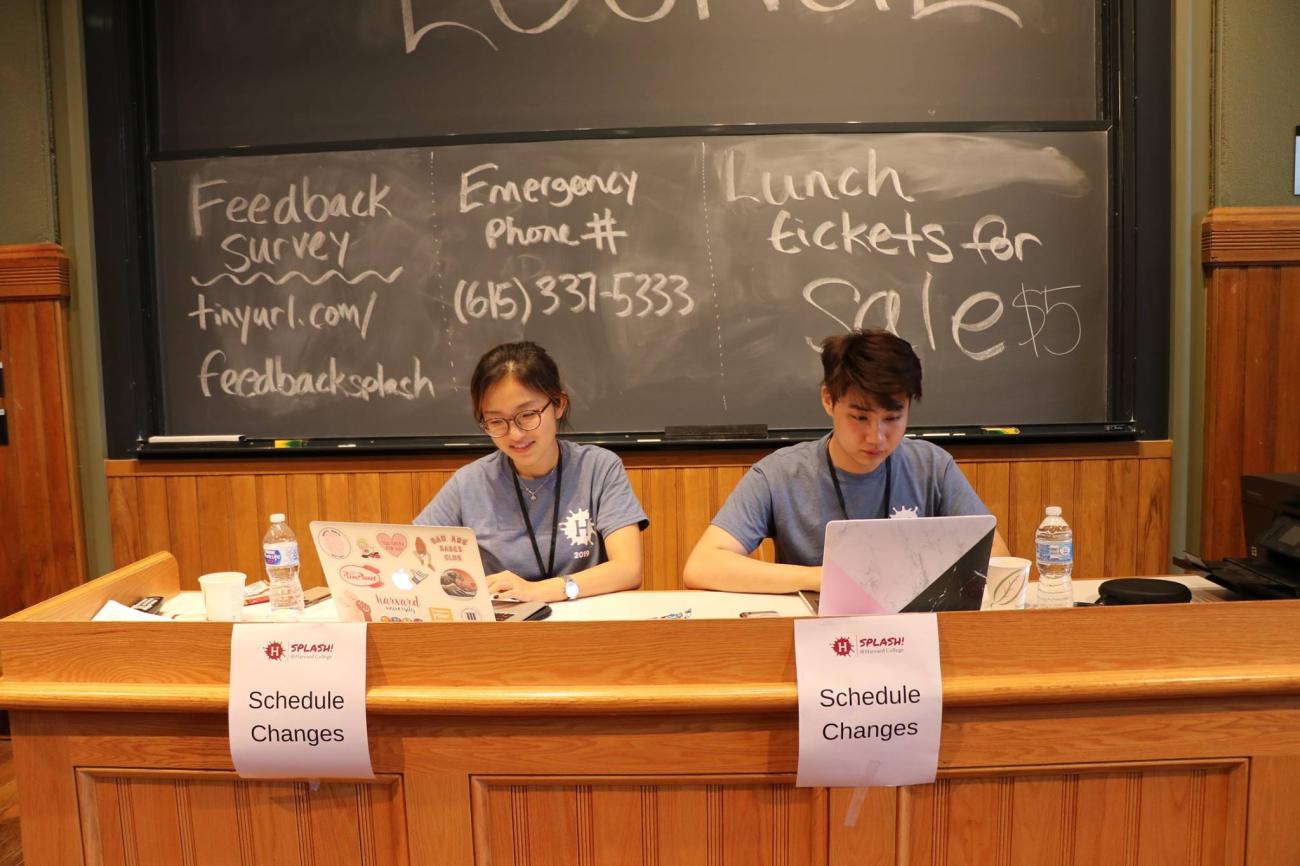 When the day of Splash finally arrived on April 27, we could see our hard work come to fruition. Witnessing students in our custom-designed Splash at Harvard discuss their day's schedules excitedly with one another filled my heart with joy. Seeing the undergraduates teach their classes with such passion and enthusiasm made me want to become a high school student and participate in Splash myself again. At the end of the day, when a freshman girl came up to me and said that she wanted to teach her own Splash course one day as a Harvard student, I was ecstatic that Splash was making an impact on students' aspirations, if only for one student.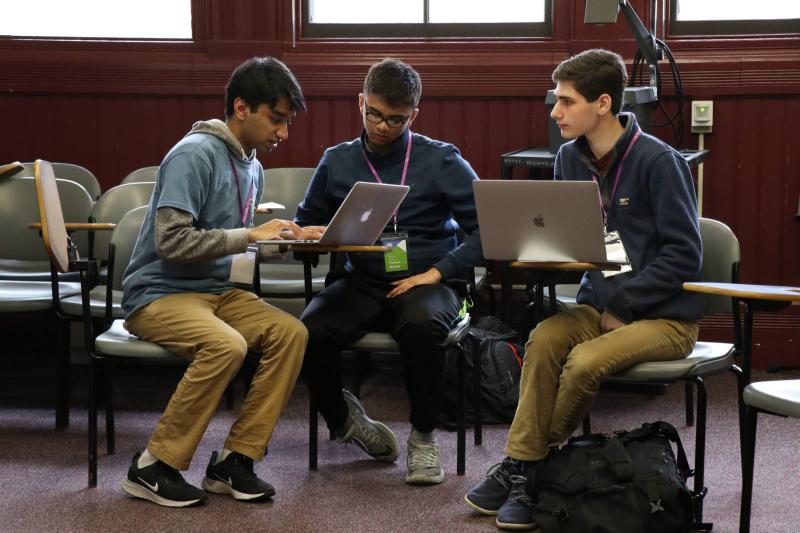 At this Splash, I had to opportunity to kick off the event by giving a speech about my own experiences as a first-generation college student and how I was inspired to start Splash at Harvard.
While it was no easy task to coordinate such an initiative, I am glad to find that Harvard was open to students starting their own initiatives on campus.
Regardless of the obstacles that will inevitably appear in the creation process, as long as you and your team believe strongly in your vision to implement something on campus, there is unbounded potential for this vision to grow into a reality at Harvard.