During Visitas, Harvard's admitted students weekend, I met members of a student organization called Act on a Dream. Unbeknownst to my prefrosh-self, I had just met the people that would become my second family.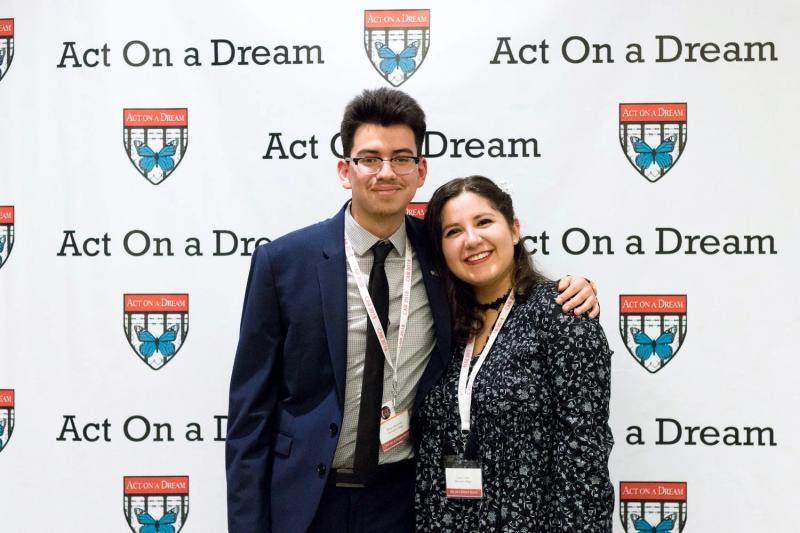 Laura, current Co-Director of Act on a Dream and member of my Harvard family.
Act on a Dream is an immigrant rights advocacy group, with a focus on providing support and resources to Harvard's Undocu+ students (undocumented, DACA, mixed-status family, TPS, and other immigrants). As an immigrant myself, this group has played an instrumental role in my transition to college.
Within my first few weeks, Act on a Dream planned a rally in response to Donald Trump's decision to cancel DACA. Hundreds of people filled Harvard Yard in support of the demonstration. It was at this moment that I realized the massive amount of support I had on this campus. It was incredibly comforting to see my friends, classmates, and advisors holding signs and joining me in this fight.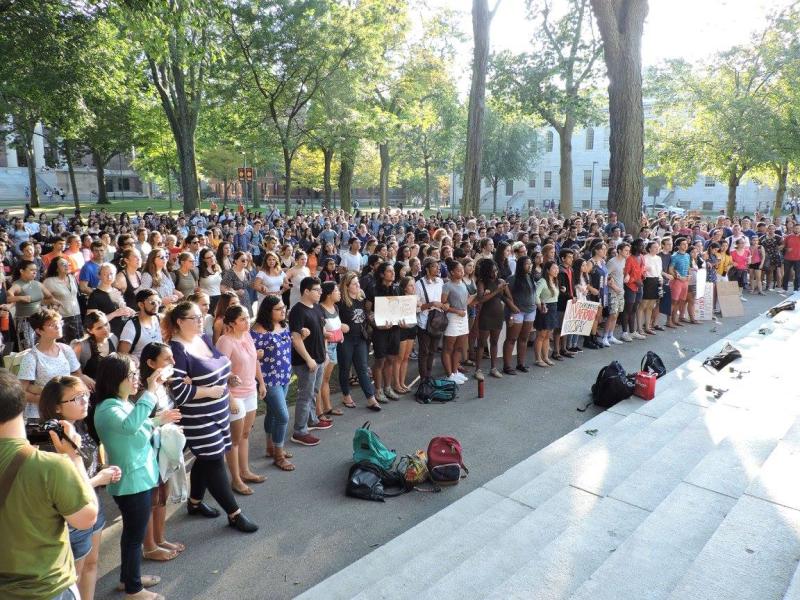 September 5th DACA Rally.
It was through Act on a Dream that I was able to join the immigration reform movement for the first time in my life. Instead of feeling useless, or allow myself to get swallowed by fear, I am finally able to stand up and have a voice. I have learned to organize while making some pretty amazing friends along the way.
Last October, several active members of Act on a Dream went on a community-building retreat in Maine. Given the emotionally taxing nature of our work, it is important to occasionally have some fun and relax. We spent the weekend discussing ways to improve the organization, eating Chinese food, and enjoying the foggy views of the beach.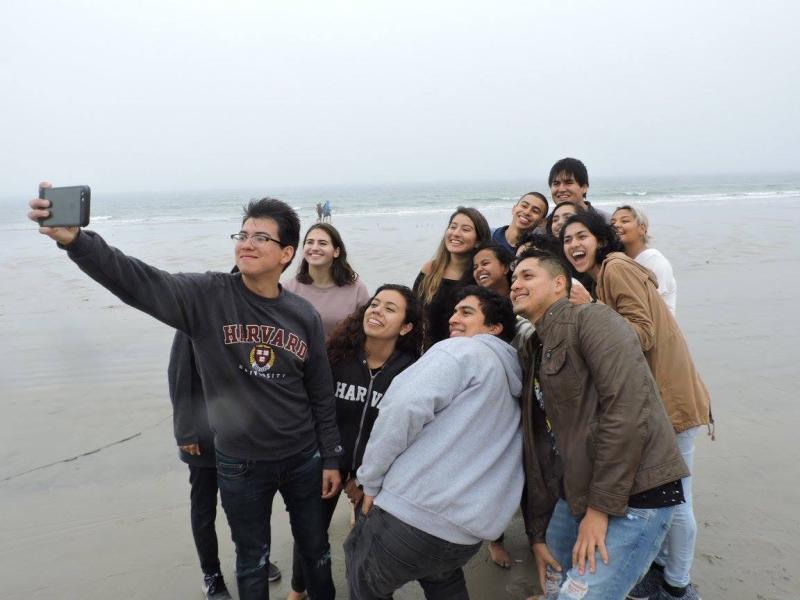 Act on a Dream's first annual community retreat.
This past month, Act on a Dream held a national conference on immigration reform. The Collegiate Alliance for Immigration Reform (CAIR) brought together organizers, college students, and powerful activists to talk about the future of the immigration movement. Although it lasted two days, the bond that was created during the planning and execution of this conference will stay with me far beyond that weekend.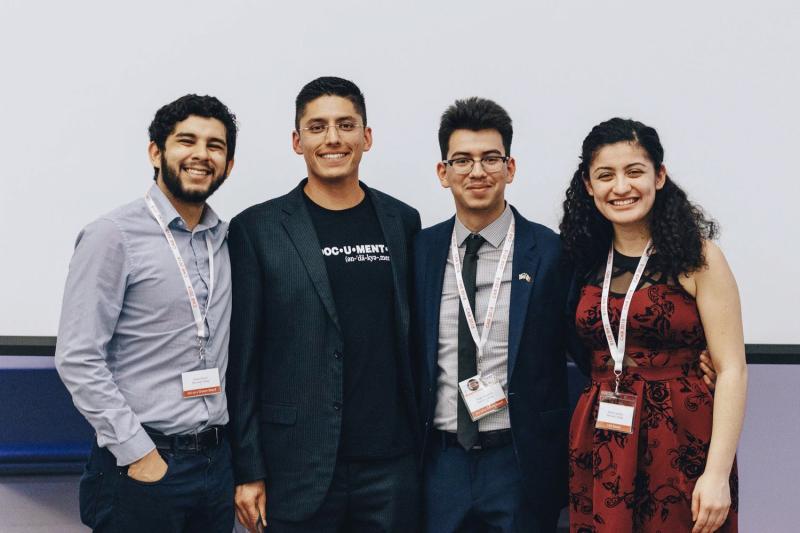 Justino Mora, founder of the popular social media presence UndocuMedia and keynote speaker at CAIR.
The theme of the conference was "Beyond Borders: The Different Faces of Migration" to highlight the intersectionality of the immigrant community. This idea has been at the core of Act on a Dream's work. We act on a dream, but not just ours. We must act on the dreams of our parents and of every person who has been made a victim to the injustices of our immigration system—including non-Latinx, LGBTQ, and those commonly excluded from the narrative.
Ultimately, there is no other group of people I would rather act on a dream with.