What is there to do that Harvard?
That was a tough question to answer last year before I had gotten to explore Boston. Over the course of the year and the summer, I got to try out so many things in Boston.
Did you know you can go sailing? Go to a beach? See Cambridge and Boston from above (kind of…)?
TLDR, yes you can.
Harvard is situated in the heart of Cambridge, a quaint college town beside the great city of Boston. That is to say, there is so much to do right at the doorstep of campus. Are you looking for interesting things to do? If so, here are 8 of my favorite things to do at Harvard!
8) Go sailing!
Are you a fan of sailing? Have you ever sailed before? Whether you're interested in joining the Harvard sailing team or trying sailing for the first time, there are ways for you to do it! I, for one, went sailing for the first time this past summer. One of my buddies took me out on the waters, and, wow, was it awesome!
My pal is an avid sailor now and cannot say enough good things about it. The best thing is? He learned how to sail this summer! Like kayaking, sailing is another fun thing to learn how to do, especially since the Charles River is right there. Did I mention, Boston is one of the windiest cities in the U.S., too? I have to thank my friend for this experience!
7) Go kayaking!
Like sailing, kayaking is a great way to enjoy Harvard's proximity to the Charles River. My friends and I went kayaking this past summer, starting at the MIT stop and ending our voyage at Harvard. It's not only a great sightseeing experience but also a great way to get outdoors. Plus, there are so many great restaurants right next to the many kayaking stops, from vegan cafés to affordable diners.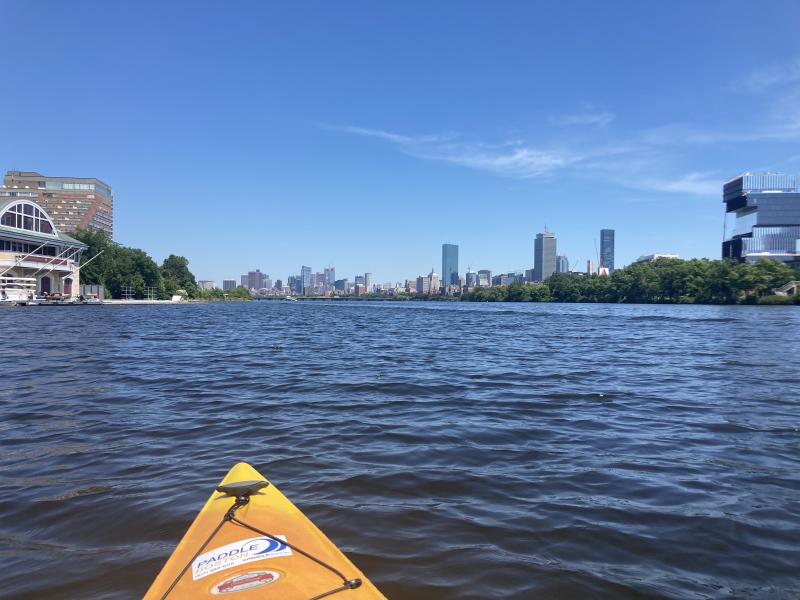 I went kayaking for the first time this summer, and I loved it! If you have a few hours when the weather is nice, I'd highly recommend it!
6) Go thrift shopping!
Another great thing about Cambridge is it's on the doorstep of thrift shops! Central Square, a T-stop away from Cambridge, has two great thrift stores: Boomerang's (so far my favorite) and Goodwill. One of my friends got a nice pair of pants for a few dollars there. They have everything from coats to scarves to cool mugs. It's a nice place to check out!
Those are just two near the yard. In Boston? There are so many more.
5) Visit the Boston Harbor Islands!
Boston is a coastal city, which means its ferry system is phenomenal. But, did you know there are islands off the New England coast? All you have to do to get a sense of Boston's New England feel is to stop by Boston Harbor and take a deep breath. Aside from visiting the famous New England Aquarium, what better way is there to immerse yourself in Boston's coastal wonders than to visit the Boston Harbor islands yourself?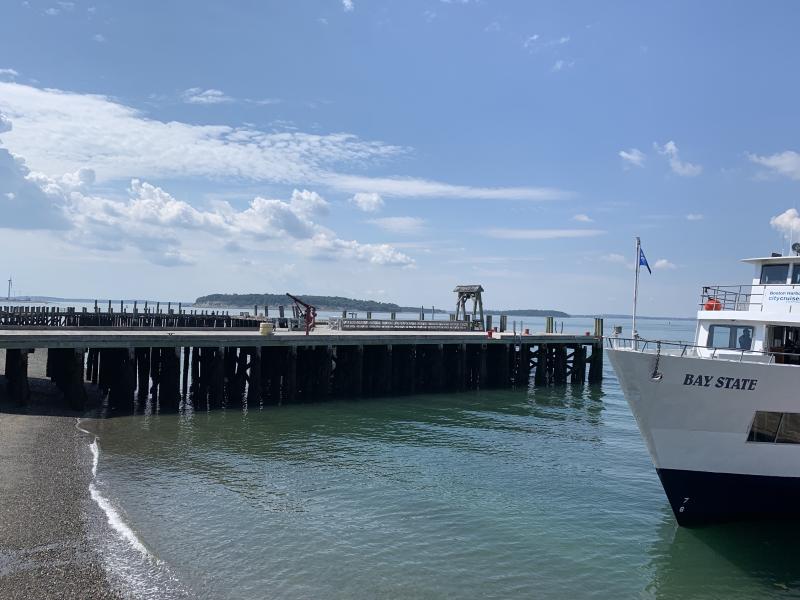 Right off the coast of the Boston Harbor, the Boston Harbor islands are some of the largest historic national parks in Boston. Many of the Boston Harbor islands house old forts and contraptions and are open for exploration. I went to Georges Island, and it was COOL! We even had a picnic afterward—the possibilities of things to do there are endless!
4) Go rock climbing!
For all of you rock climbers out there, fret not, because there are great rock climbing facilities both at Harvard and right outside of Harvard! My friends have gone many a time to Boston Bouldering, which is only a 20-minute walk from campus and even closer on the bus. Among others, this rock climbing facility has auto belays to help beginners learn the ropes, a gymnasium and weights, a meditation and yoga room, bouldering walls, classic rock climbing routes, and even a tightrope! They also have everything you need to get started, from rental shoes to equipment.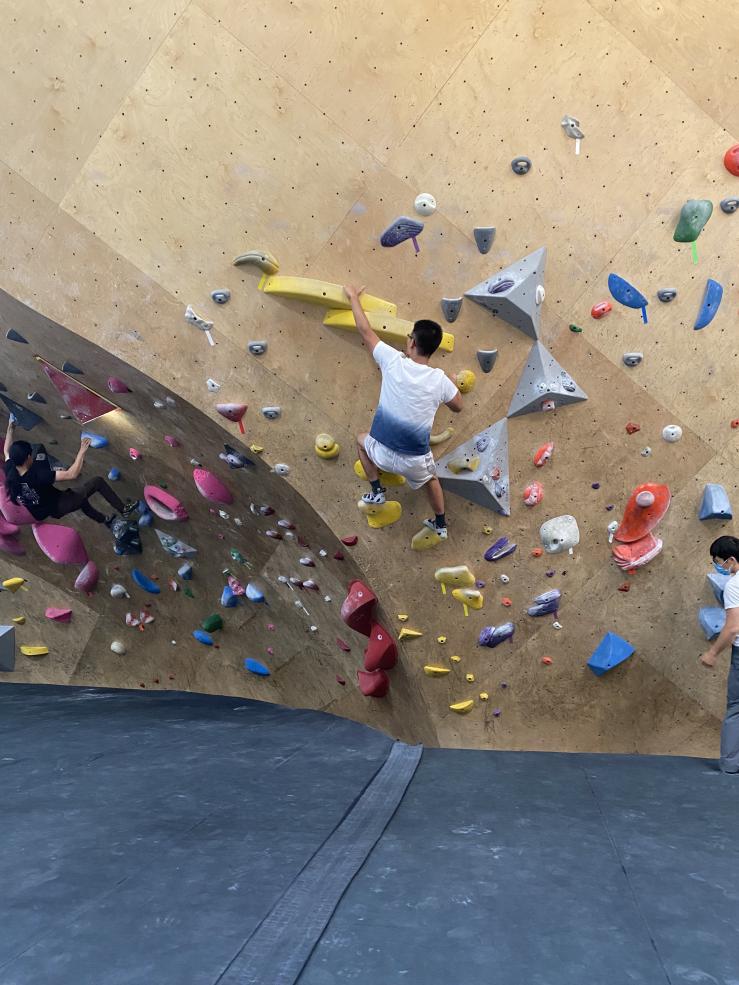 If you've never been rock climbing before, this is sure to be a great place to do it for the first time!
3) See Cambridge and Boston (from above)!
There is a secret spot near Harvard where you can see almost all of Cambridge and even some of Boston: the Washington Tower at the Mount Auburn Cemetery. The Washington Tower was built in 1854 in honor of George Washington. From the top, almost all of Cambridge can be seen!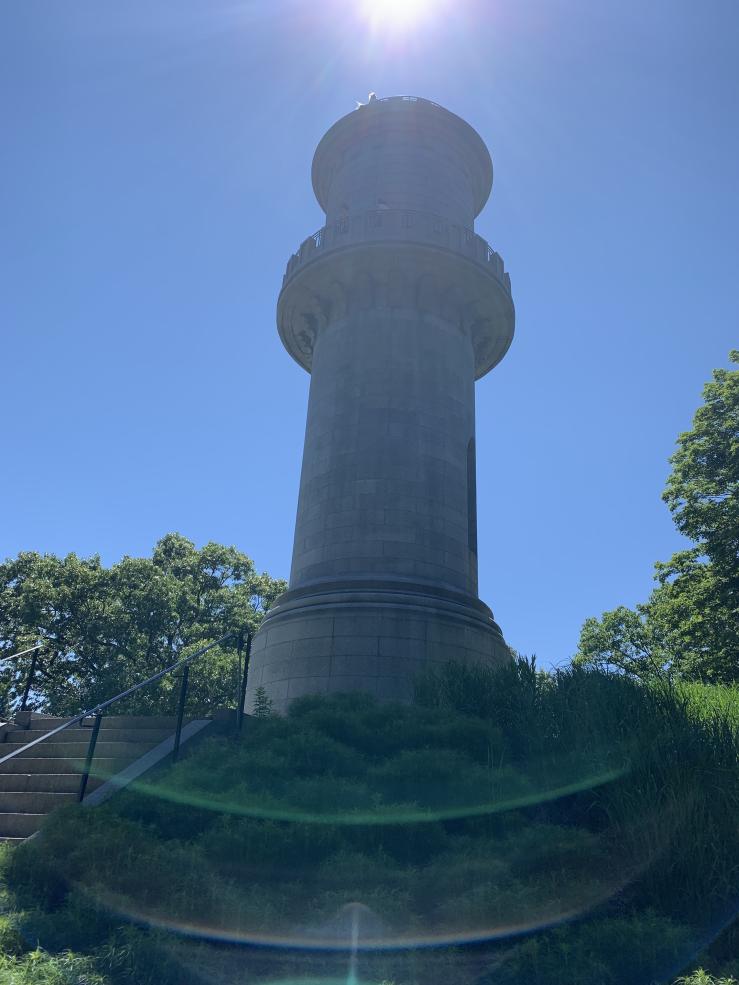 If you get the chance to visit, I think this is a spot you should visit at least once in your four years.
2) Explore Downtown Boston!
Nestled in Boston's Downtown, the Boston Chinatown has some amazing restaurants with everything from traditional Chinese food to region-specific delicacies. Many restaurants even cater to the food from the specific part of China my family is from! Aside from the diners, the bakeries, boba and dessert shops, and dim sum places are all spectacular eateries to try.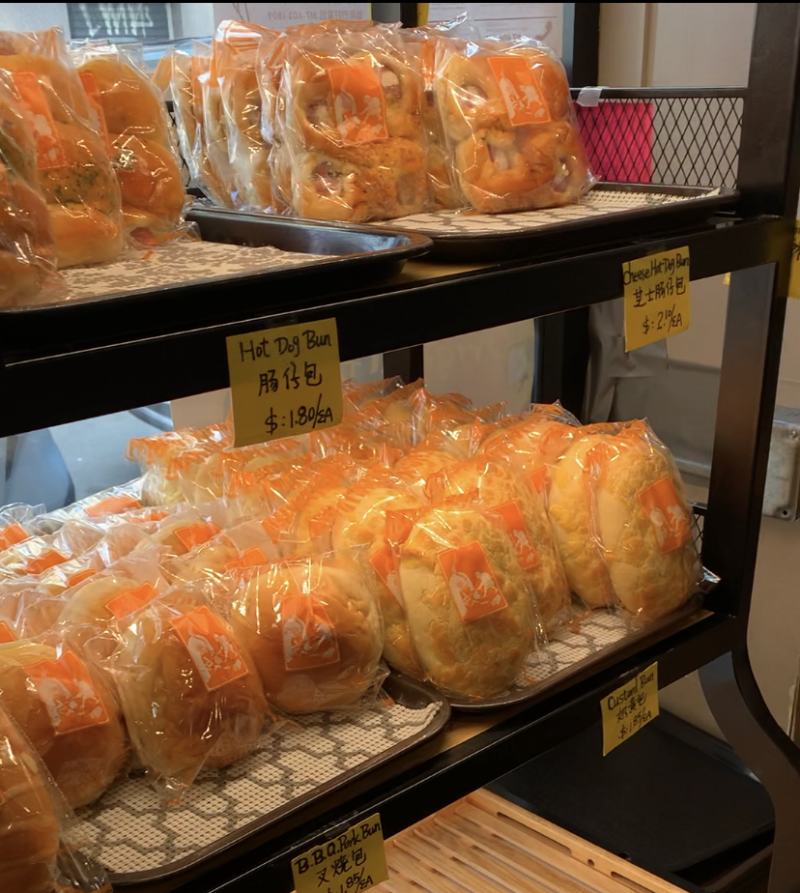 There is also so much history and culture in Chinatown inscribed into the gate and into plaques scattered throughout the vicinity. Watch a traditional Chinese dance! Join in on a mahjong game! Visit a craft shop or supermarket—or even get a haircut! There are so many things to do and try in Chinatown. I think it's a wonderful place to visit!
1) Go to the beach!
Boston? Beaches? No way.
Yes, way. While not right outside of Harvard, there are many beaches that aren't too far away. Boston's Revere Beach is one of the most popular beaches right in Boston, and Boston is located close to many great beaches. Cape Cod is a few hours' car ride away, and there are numerous beaches just out of the state in Rhode Island, also a few hours away on the commuter rail. My friends and I have gotten the chance to visit both Provincetown (at Cape Cod) and Providence (in Rhode Island), both of which were stunning.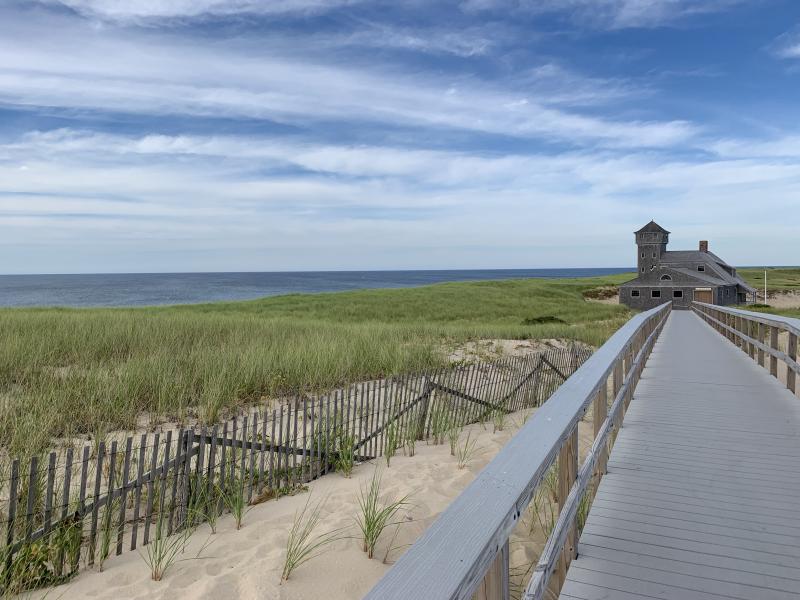 When the weather gets nicer, maybe rent a Zipcar and schedule a day away at the beach. If you're a beach person like me, you won't regret it!
Conclusion
These are some of my favorite things to do off campus when the weather is nicer, but there are many other things to do. For sure, Cambridge and Boston do not lack things to do!