The college transition was tougher than I had expected.
I realized this after I got lost during the first week of school, even after I told myself I wouldn't get lost. I was reminded of it when I felt wonderful after getting ahead on work, only to feel nervous a few weeks later when I began falling behind.
I learned first-hand that time management is key to success in college. It took me a while to learn this, but I think everyone should take time to get accustomed to college. As much as your friends might brag about being comfortable from the get-go, being away from family and old friends for over half a year at a time can be taxing, and healthy study habits definitely don't come overnight!
Quite frankly, there's an infinite number of things to do in college, and it's tempting to try everything. However, I think the most important thing to do is to take care of yourself. I realized after my freshman year just how important it is to eat healthily, sleep, exercise, and relax. When there are so many productive ways to spend your time, sometimes what's most necessary is stepping away from exactly those things!
In the spirit of self-care, I'd like to share with you 10 ideas to take care of yourself in college, informed by my experience!
10. Keep a Journal (whether on paper or on the computer)
Whether you've been keeping a journal all your life or have never written in a journal before, I think you should journal! Journaling provides an outlet not only to rant about life's troubles but also to work through your thoughts. Sometimes, I feel like I just need to say things to get them out of my head, and I often end up doing that in my journal. It's a private space where you can reflect on life at the convenience of your time.
It's great to write in a physical journal, but writing on a computer is often equally if not more helpful—especially when you're busy. The best thing is, it doubles as a time capsule. Trust me when I say you won't regret it years later when you read about your freshman troubles!
9. Give Family and Old Friends a Phone Call
Your family and friends care about you, and it would mean so much to them if you gave them even a quick phone call. When I get the chance, I like to give my family and friends a call to check up on them and chat with them about how I'm doing. Chatting with them sometimes is enough to lift my spirits—that's the power of human connection!
Plus, wouldn't it be great to know all the cool stuff everyone's up to? They sure would like to know what's all going on in your life, even if that's an essay that's been keeping you up all night!
8. Go for a Nature Walk or Bike Ride
Nature is calming, and that's a fact. It's no wonder why so many people love going out for a walk or bike ride on a nice day! Going out on a walk can give you an important change in scenery that will get your mind out of school mode. It's important to take time away from school and enjoy the wonderful things nature has to offer!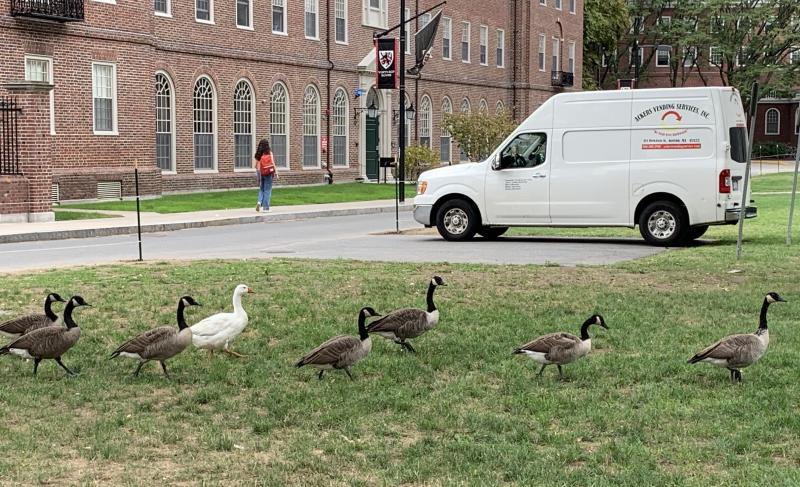 Luckily, Harvard has surrounding green spaces like Cambridge Commons and the Charles River that you can visit. Every weekend, the road that runs along the Harvard side of the Charles River is closed off for walkers, runners, bikers, and even rollerbladers! I, for one, am a proponent of biking on weekends—especially when the fall leaves start coming in!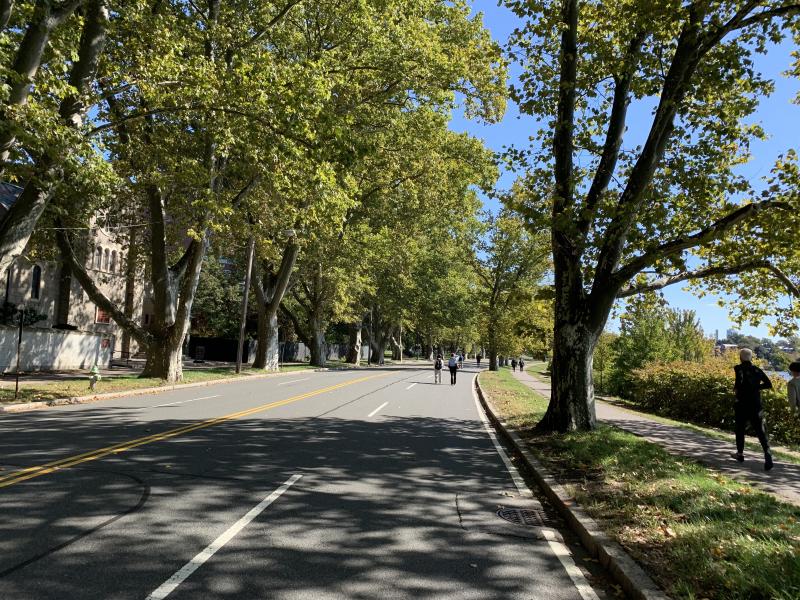 7. Grab a Snack or Coffee at Brain Break
Brain Break is one of my favorite little activities at Harvard! Every weekday evening, all of Harvard's dining halls host a Brain Break from 9 pm-11 pm with awesome snacks like chips, cookies, brownies, cheese and crackers, cheesecake, and more! For a period of time, I went to Brain Break with my freshman roommate almost every night.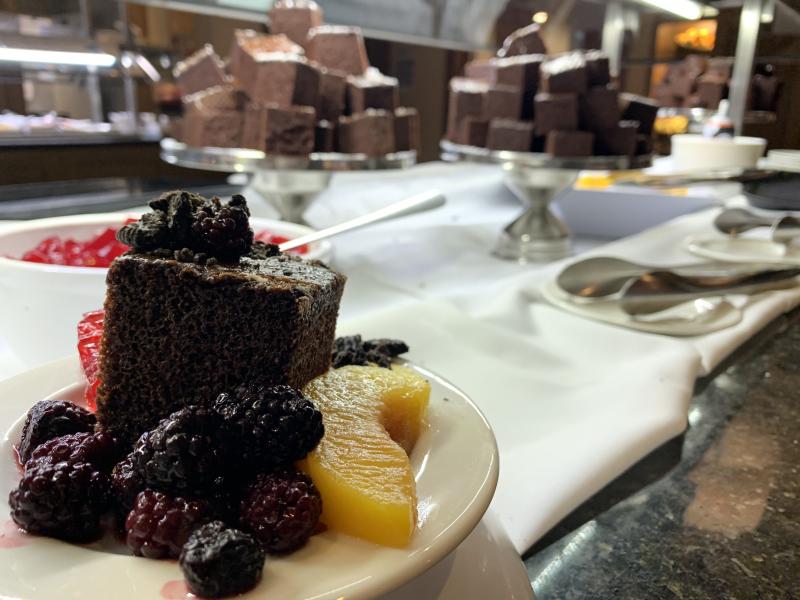 Every house dining hall also hosts its own Brain Break, so as an upperclassman, you can grab a snack just down- or upstairs! There's also coffee and tea, as well as fruits, cereal, bagels, bread, and more!
6. Attend a Social Mixer, Club Event, or Performance
When you've been sitting in a library all day, it's sometimes a relief to go out and do something fun! From my experience, there is almost always something going on around campus, whether it's a social mixer, a club event, or a performance! Participating in one of these clubs or performance groups can also be a great way to fit something fun and relaxing into your schedule. I, for example, sing with the Harvard-Radcliffe Collegium Musicum, and it's always a blast to take some time in the evening to make some awesome music with awesome people!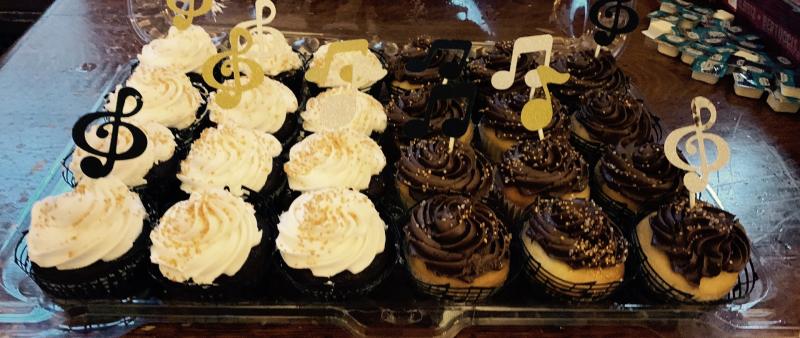 The Office of Wellness and Health Promotion also hosts some super cool events like succulent giveaways, mindfulness workshops, and other cool classes! There's almost always something to do.
5. Eat Out at (or Order Takeout from) a Restaurant
One of the best advantages of being in Cambridge is the wonderful variety of restaurants and cafés that surround Harvard's campus! Harvard College is nestled inside Harvard Square, which has everything from Thai and Mexican food to creamy ice cream (there are actually many amazing ice cream places at the doorstep of Harvard's campus).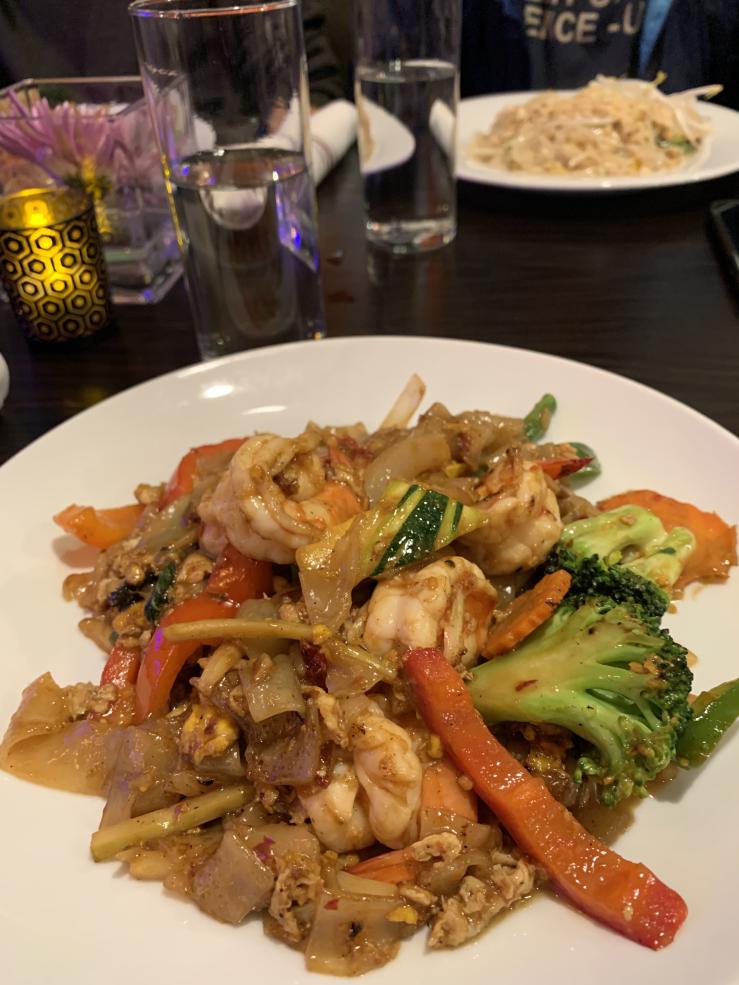 Tip: I like to use SnackPass, which allows you to order your food ahead of time! Snackpass is huge at Harvard, and most of the restaurants in the Square are on Snackpass. With friends, you might even be able to get a discount. Bon appétit!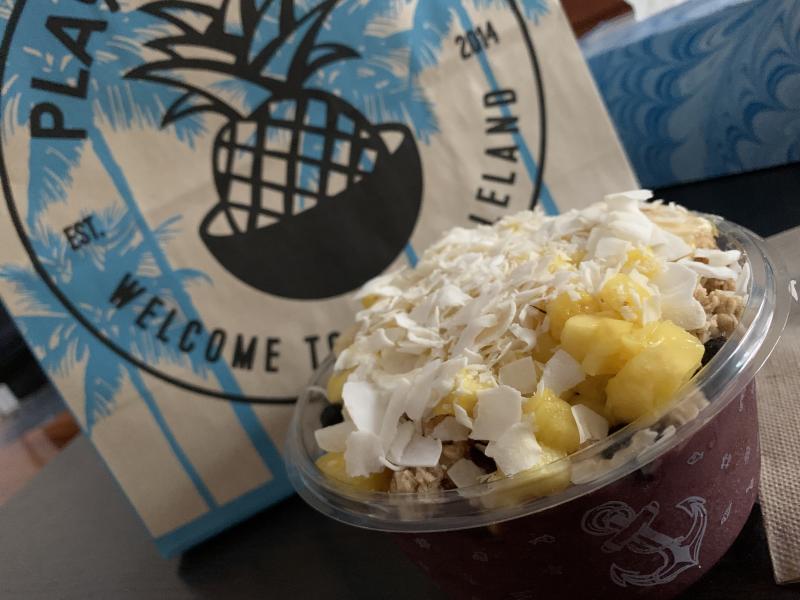 4. Explore Cambridge and Boston
Besides eating out at restaurants, there are so many other things to do around campus! There's certainly no lack of shopping "Squares" to visit, including Kendall Square, Inman Square, Central Square, Porter Square, Brattle Square, and—of course—Harvard Square! Here is a list of things to do near Cambridge:
Go thrift shopping at Boomerang's in Central Square

Visit the Raven Used Books

Check out the statues and memorials in Cambridge Commons

Visit the Longfellow House-Washington's Headquarters National Historic Site

Visit Harvard's many cool museums!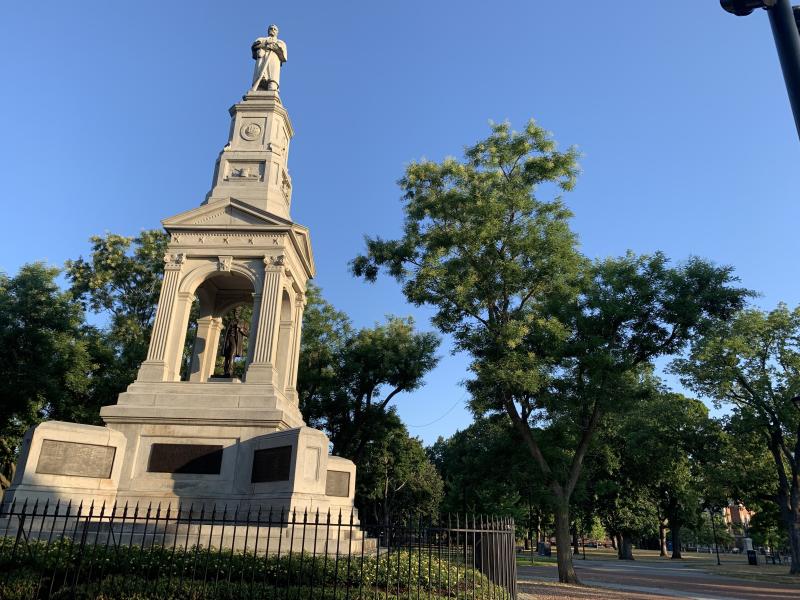 In Boston, there are even more things to do!
Sailing or kayaking on the Charles River

Going to karaoke at Station KTV in Boston

Check out Boston Chinatown

Visit Boston Common and Public Garden

Visit the Boston Public Library

Go to the Museum of Fine Arts, Museum of Science, Isabella Stewart Gardner Museum, and other famous museums in the Boston area

Visit Faneuil Hall

Take a trip to one of the many islands right off the coast of Boston

Visit Frog Pond in the winter to go ice-skating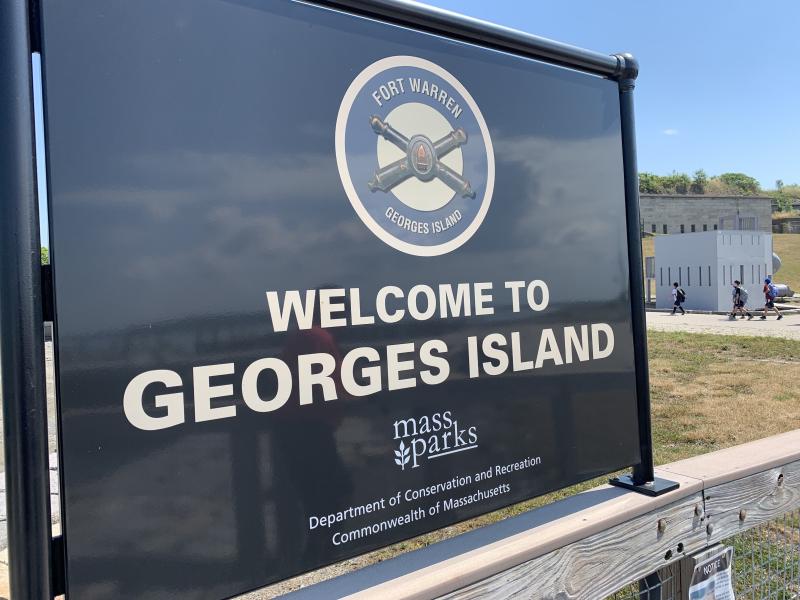 3. Take Some "Alone Time"
One of the most helpful things for me has been taking some time alone and doing some things I enjoy. Painting? Cooking? Throwing a frisbee? Chatting with friends? Playing a few video games? Those are some of my favorite hobbies, and they're my go-to's for when I need some alone time!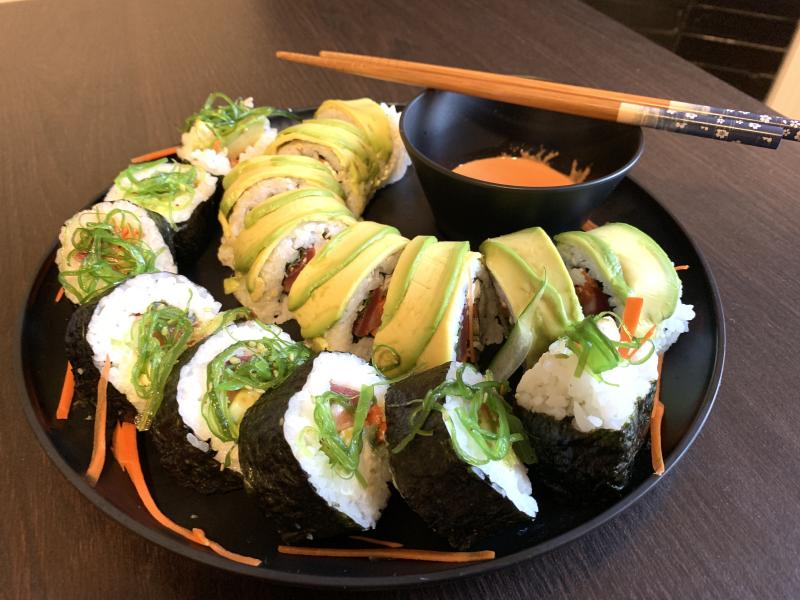 It's important to do the things you enjoy doing, especially when you're busy and feel burnt out. If anything, it will help you go the extra mile in the end!
2. Take Some Time to Be Grateful
There are so many wonderful people and opportunities that surround us every day. I often don't notice them because I don't care to look! Taking a moment to thank the people in my life and to simply reflect on where I am at has been one of the most helpful techniques I've used to keep myself grounded and to feel happy.
Give your friend a gift! Check on your old friend! They'll appreciate it, maybe more than you know.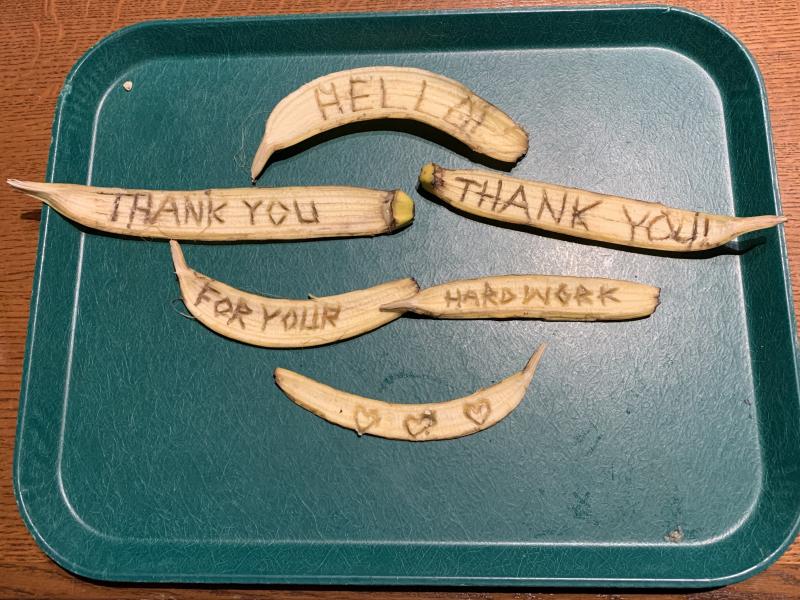 1.  Sleep
Last semester, I learned from Professor Charles Czeisler in his general education class called "Sleep" the importance of sleep not only for students but also for just about anyone. If possible, everyone should aim to get around 8-10 hours of sleep a night, and taking some time to nap or sleep in can be one of the most helpful things you can do to take care of yourself!
In addition to making it harder to focus, sleep deprivation can also hinder memory consolidation (which is the process of turning short-term memory into long-term memory) and can make it harder for you to live in the present. Worse, it can even increase the risks of hypertension, obesity, and other medical conditions!
As a student, I would say, get some more sleep!
Conclusion
When life gets busy, self-care becomes even more important. Whether or not you're a student, I hope you can take some time to reflect and care for yourself and others. It is so important to make sure you don't burn out. Go out and find some things you enjoy doing! Schedule free time if you have to! Do something on the weekends—or, do nothing at all. Whatever works for you, do it!