My experience recreating & reimagining culture via student affinity groups at Harvard
On the weekend of VISITAS before my first-year, I have a distinct memory of stopping by tables upon tables of student organizations, amidst a flurry of excited incoming first-year students, and eventually finding that of the Harvard South Asian Association. I met current students from diverse South Asian backgrounds and excitedly decided that day that I would 100% join on-campus. Now, two years later, I serve as a co-cultural chair on the board of the Harvard South Asian Association, with one of my best friends Siona Prasad.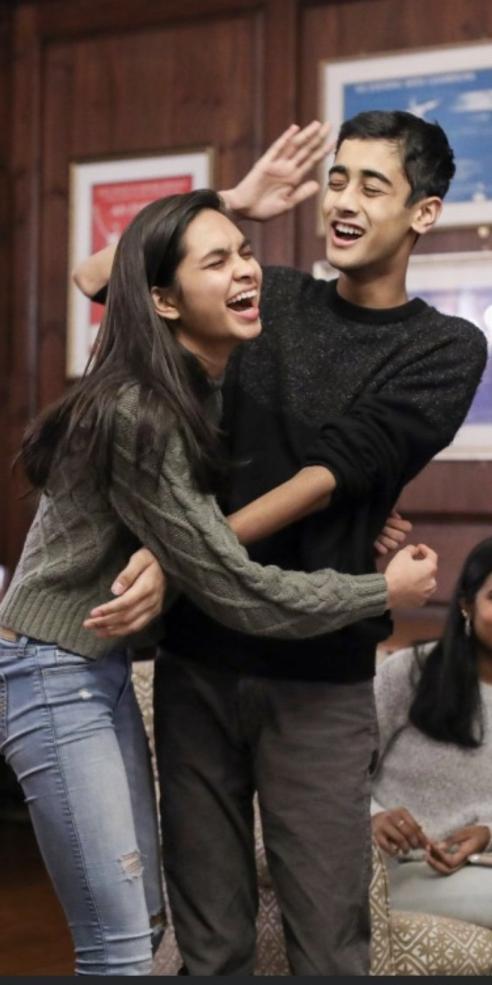 The organization puts on tons of events — ranging from our annual fashion show, Andaaz, to our senior dinner farewell to political Chai & Cha(a)t discussions — and, of course, our annual cultural production Ghungroo (the largest student-run production on campus, and a senior-year bucket list item for every Harvard student). Ranging from colorful cultural events to on-campus parties to pressing political discussions, the South Asian community at Harvard has provided me with belonging, life-long friendships, and crystal memories. I have also participated in Harvard College Bhangra, a South Asian dance group practicing the style of Bhangra, in my two years. Also noteworthy are the tons of other South Asian affinity groups that capture the infinitely rich diversity of South Asia, ranging from Bengali Association of Students at Harvard to the South Asian Women's Collective. Moreso, many friends of mine have reported feeling similar senses of belonging and community with their respective cultural organizations, and the affiliation groups are often fantastic sanctuary spaces for students of color.
Multicultural life at Harvard is truly vibrant. That being said, there are absolutely urgent strides to be made across the board — critical problems I have come to notice in my two years thus far. Within the broader South Asian community, for instance, we have much work to do to improve inclusivity for marginalized South Asian identities and align ourselves with explicitly anti-racist, anti-casteist, feminist visions of the diaspora that oppose Indo-centrism and Hindu nationalism in all their pernicious forms. Indeed, this work is difficult, yet important, and it is starting to happen already with more political action/education events, solidarity workshops, and town halls to center marginalized South Asian experiences and identities. Radical inclusivity is always an end goal, and other communities too are working towards similar visions tailored to the dynamics of their own cultures. However, I can confidently say that my time in the South Asian community at Harvard has been personally transformative in many ways, and challenging the status quo is part of that all. On top of that, students are also lobbying for the establishment of a Multicultural Center for students of color to come together in a physical safe space. The fight for this — along with and adjacent to the fight for the establishment of an Ethnic Studies at Harvard — is ongoing, and there are incredibly resilient pockets of student activism in the community leading this fight.
Despite its problems, however, these spaces are still important — imperfect as they may be — for students of color to create cultural communities that feel safe. They are places to both recreate and reimagine culture as a student of color, to build cultural sanctuary without romanticizing. Personally speaking, my excited incoming first-year self has grown so much in my conception of South Asian identity, religion, culture, and more due to my experiences within the South Asian Association and community. As I look towards the last half of my college experience, I am thoroughly excited to keep building towards a stronger, better version of it in solidarity with other groups as well. There is a lot to be celebrated, and a lot to be done.