One thing that I love about Harvard is its unlimited meal plan and buffet styled dining halls; however, being the indecisive person that I am, this can make grabbing a meal quite the ordeal because there are so many options!
Every week, I scour the online menus and prepare my meals for the week. This helps me manage portion control and helps me make sure that I incorporate some vegetables into my diet along with the GOOD stuff. Here is an example of what students like me eat in a week here on campus!
Sunday
Brunch: Bagel with smoked salmon and cream cheese with fruit and home fries.
Dinner: Steamed zucchini rings, spanish roasted potatoes with tomato sauce.
Sunday is brunch day, so most students head to the D-Halls (dining halls) around noon to eat. My favorite part of Sunday brunch is the smoked salmon. I like to put it on my bagels with cream cheese and capers because it reminds me of home (New York City).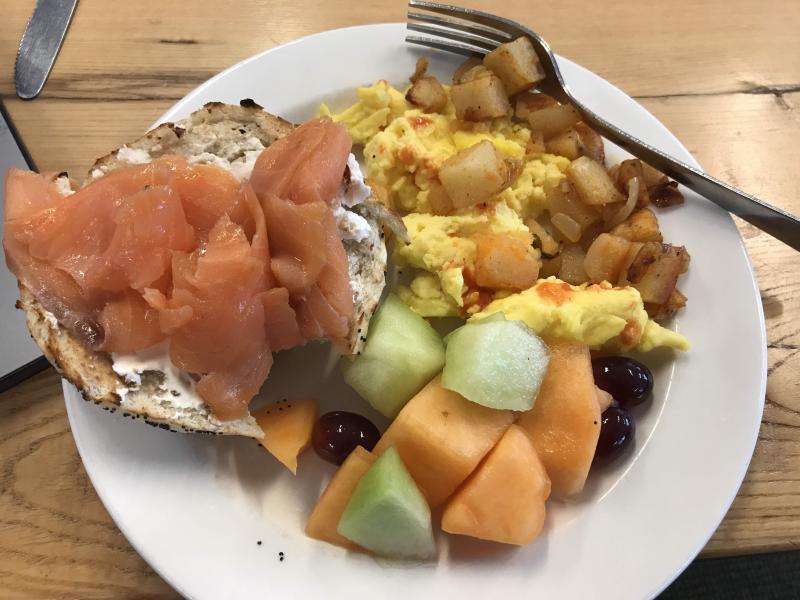 Monday
Breakfast: Bacon, scrambled eggs, shredded hash browns.
Lunch: Red spiced chicken roasted broccoli vegetarian caesar salad.
Dinner: Vegetable lo mein, Spanish style chicken, cookie bars.
From here on out, my breakfast meals are going to be pretty consistent throughout the week. I have to have eggs, some form of breakfast potato, and bacon/sausage. I start my days pretty early, so it is important for me to fill up. Red Spiced Chicken is a classic dish here and is arguably one of the best lunches. RSC days are always exciting. Another honorable mention would be the cookie bars. Cookie Bars are hands down the BEST dessert. As you can see, Monday was a pretty great food day and an amazing start to the week.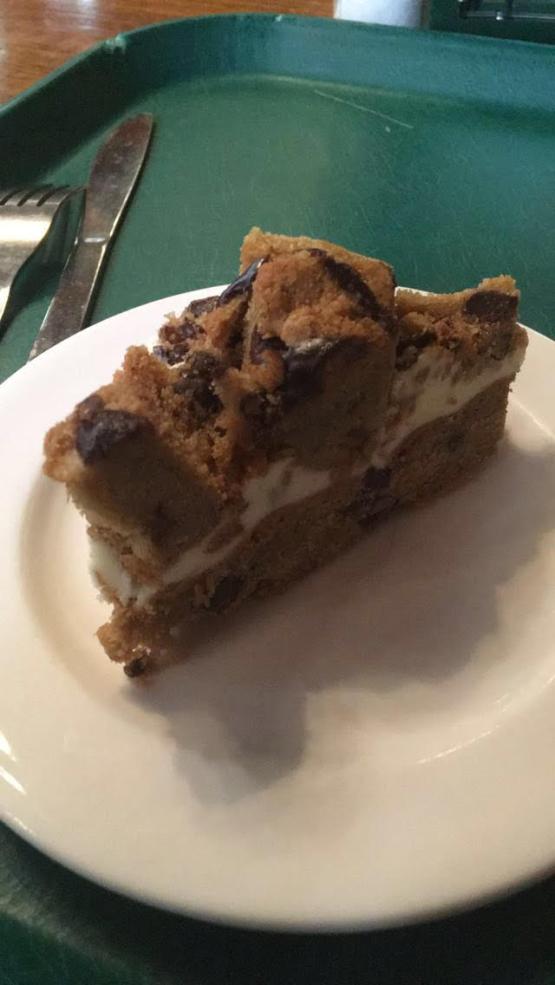 Tuesday
Breakfast: Chicken sausage, scrambled eggs.
Lunch: Fried fish, tater tots, carrot ginger soup.
Dinner: Beef and vegetable stir fry, sticky rice, caesar salad
Wednesday
Breakfast: Blueberry pancakes, scrambled eggs, corned beef hash.
Lunch: Spicy buffalo sub, beef bulgogi, spicy tofu green beans with chickpeas, garlic, and lemon.
Dinner: Memphis style ribs dry rub chicken mac n' cheese, fried okra, cornbread, peach pie.
Sometimes, we have themed dinners. Tonight's theme was BBQ Night. The HUDS (Harvard University Dining Services) staff really get into the themes, so there were checkered tablecloths to create a cookout vibe, and of course Old Town Road was played once or twice.
Thursday
Breakfast: Scrambled eggs, breakfast potatoes.
Lunch: Red curry chicken, Thai green curry with vegetables, roasted eggplant, zucchini and summer squash.
Dinner: Ratatouille, chickpeas, mashed potatoes, apple crisp.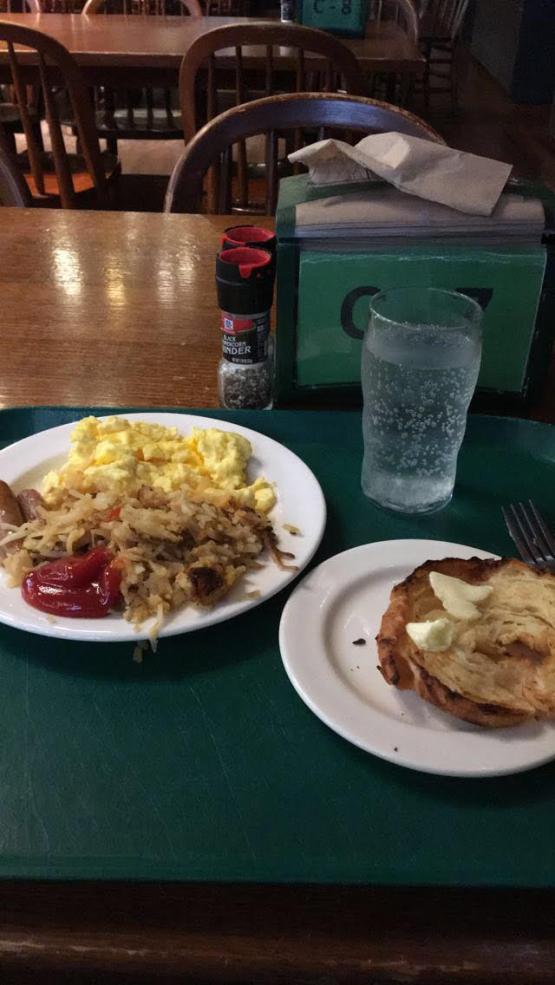 Friday
Breakfast: French toast casserole, turkey sausage.
Lunch: Onion rings, brussel sprouts, grilled chicken, chicken schnitzel sandwich with sour cream.
Dinner: El Jefe's Taqueria chicken burrito ($7.95).
Sometimes I like to treat myself, so for dinner I went to El Jefe's Taqueria in Harvard Square and bought a chicken burrito. Jefe's is one of my favorite spots on campus because the portions are substantial and you don't have to pay extra for guac!
Saturday
Breakfast: Oatmeal and scrambled eggs.
Lunch: Rocky Mountain Chili, french fries, grilled cheese with avocado and tomato.
Dinner: BBQ pulled pork, roasted sweet potato, egg rolls, ice cream sandwiches.