Something that I didn't think about when coming to college was what it would be like to not be home for several holidays!
While I am home for Christmas, the holiday that my family celebrates the most, I am here for other ones that had been part of my life growing up and I've also got to experience some holidays that are new to me! Here's a rundown of some events that I really enjoy during the fall semester!
The first holiday that comes around each school year is Indigenous Peoples Day. It is a way of reclaiming Columbus Day and celebrating the Indigenous Peoples of America. While Columbus Day is a federal government holiday, more and more states, cities, and schools are adopting Indigenous Peoples Day as well or instead of recognizing Columbus Day. The City of Cambridge and Harvard both celebrate Indigenous People's Day and put on an event together that features Native American speakers, performers, and traditional activities + food. I've gotten to watch this holiday grow in attendance and coverage over my time here at Harvard, and it has been really special to watch it become a part of campus tradition (something I find very important in order to properly honor the Indigenous community across the United States but also here at Harvard!)
Another holiday that is not part of my own background but I've been able to experience some is the Jewish holidays of Yom Kippur and Hanukkah. Both of these holidays are really important to the Jewish community. Harvard Hillel is the center for Jewish life, events, and religion on campus. They host events themselves and connect students to other events and synagogues off-campus.
I find Halloween to be a time that I can tap into my creative side as well as my inner child! There are a lot of parties across campus near Halloween, including a school-sponsored one open to all students! It's very common to dress up in costumes for these parties, and sometimes there are even prizes! I've seen some really impressive outfits, though I personally just find some thing from my closet than I can combine with an accessory (thanks Amazon Prime) to make my costume. Every year, the freshmen dorms have a pumpkin carving contest so as a PAF I got to join in on that fun! This year there was also Trick or Treating in the Yard where all the freshmen proctors handed out candy, the statue of John Harvard wore a costume, and yummy hot chocolate was drank!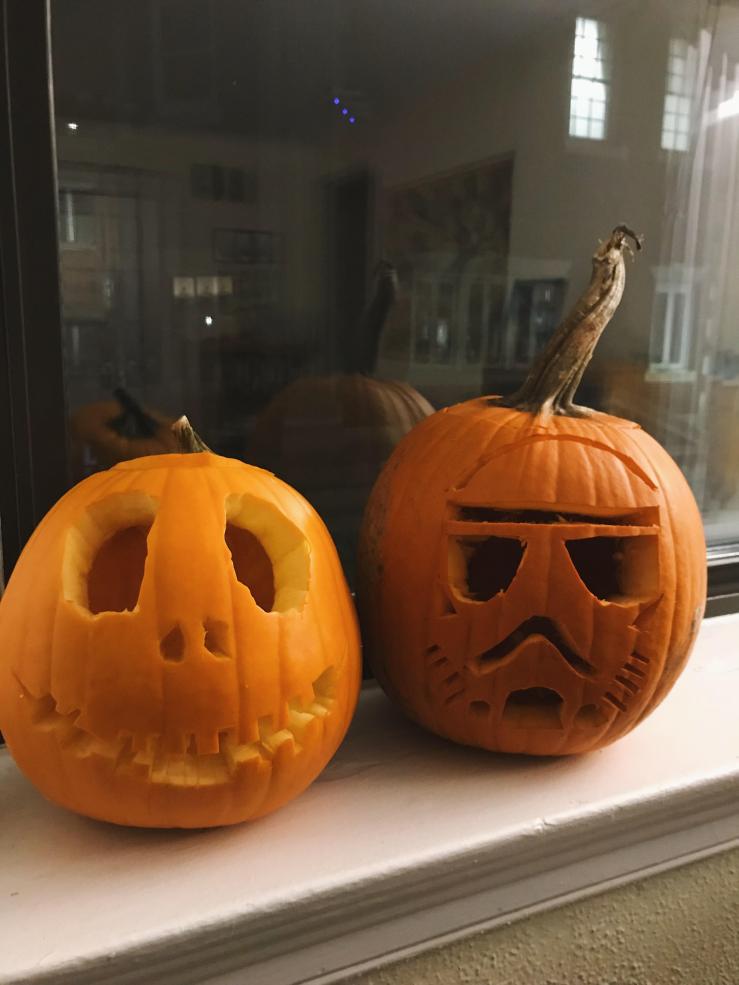 The Mexican holiday, Dia de Muertos, happens right after Halloween and is also celebrating throughout campus. I've always found this holiday to be really beautiful (Disney's Coco anyone?), and I loved participating in celebrations in my Spanish classes. The Peabody Museum of Archaeology and Ethnology puts on a very well-attended event that has a traditional altar, Mexican hot chocolate, pan de muerto, live music, and a Catrina/catrín costume contest.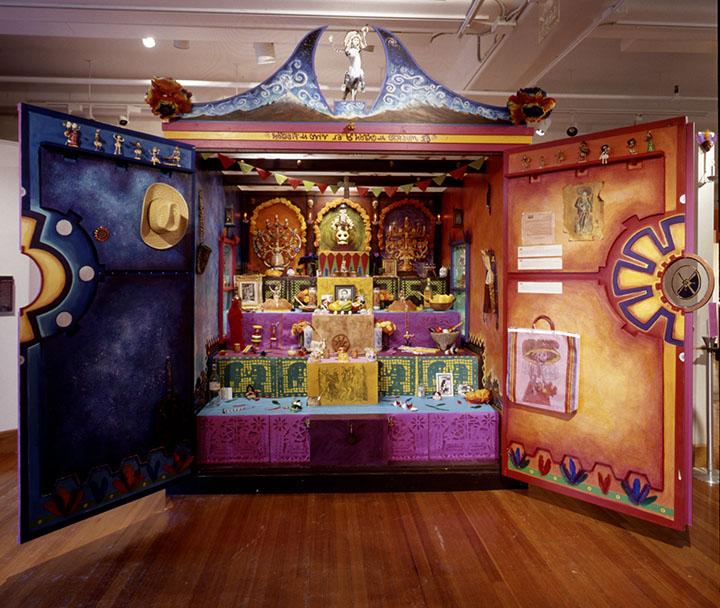 Thanksgiving, which is a very American holiday, comes right after Harvard-Yale weekend, so everyone seems to appreciate the break. (The turkeys that live on campus probably dread this time of year though!). As we do have a few days off, some people choose to travel home or somewhere else. My first year, I stayed with a friend in New York City (and go to go to Macy's Day Parade!). I went home my sophomore year, and then had a friendsgiving in Albany, New York last year. This year I stayed on campus but a piece of home came to me as my best friend visited! Thanksgiving is a great time to spend some time doing things you haven't had time to do (either Netflixing at home, exploring a new area, or going into Boston!). While HUDS makes a delicious Thanksgiving feast, we actually cooked our own dinner this year. And I'd say I'm quite proud of our meal!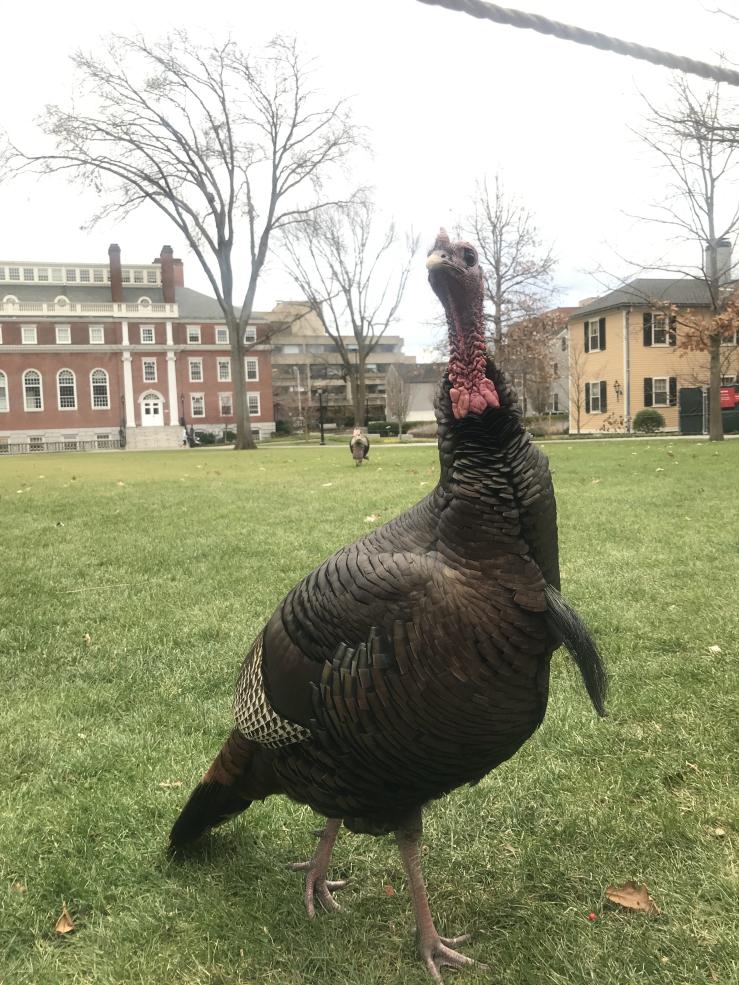 Christmas and New Year's occurs over winter break, but there are many festive-themed events right before everyone leaves. There are many beautiful orchestra and choir performances that feature holiday music. Tomorrow I'm going to a College Events Board Crafting Study Break where we will be making snow globes and decorating cookies! My favorite event this time of year is Cabot House's annual Festivus feast, feats, and fire! It's the only time our dining hall is restricted to people living in Cabot and has take out from many different restaurants as well as a special HUDS menu. There is also a talent show featuring more usual acts like singing and playing instruments as well as more...unusual ones such as teaching everyone to beatbox and eating a whole gallon of icecream in two minutes! Afterwards, we end the night by writing what we want to leave behind for the next year on slips of paper that we burn in a bonfire. And then we head off to bed with full stomachs and full hearts.
There are many more holidays that have events on campus (these are just ones that 'I've engaged with that occur in the fall semester!) And in my experience, holidays are about honoring cultures, being with people you love, and having fun! With the criteria, everyday can be a holiday!