As someone who grew up in rural Montana, I used to despise cities. I didn't like them for their noisy streets, packed subways and buses, and the lack of grass.
In fact, one of the biggest reasons why I ended up attending Harvard was because Cambridge was somewhat separated from the craziness of Boston—it was just over the Charles River. 
Before I actually lived on campus for the first time, I assumed that I'd spend most of my time on the Cambridge side. However, this summer I found myself living in a Boston suburb called Allston, so that I could conduct research in the Longwood Medical Area.
While you can read more about my research experience in another blog, I can say here that I've learned much more than just pipetting, designing experiments, and using microscopes this summer:
I've learned to love not just Boston/Cambridge, but Boston the city itself. 
Allston, a little suburb of Boston you can find just on the other side of the Charles River, is home to art, music, bars, and diverse food! Boston University makes up a large part of the Allston-Brighton area, and definitely made me feel a little bit closer to college life even though I was living in an apartment off-campus. Allston became my corner of Boston I called "home."
Below I've documented the Boston spots that have changed my opinion on big cities for a lifetime. I hope you enjoy reading about them, and who knows, maybe one day you'll find yourself in Boston exploring these places too!
Hopewell Bar & Kitchen
One restaurant that absolutely stole my heart this summer was Hopewell. Besides being just a block away from my apartment complex, Hopewell's lively, down-to-earth atmosphere made it my go-to spot this summer when I wanted to relax and eat delicious food. They serve typical American dishes, however their Brick Chicken (Statler breast, garlic mashed potatoes, grilled asparagus, and pan sauce) is the most flavorful dish I've ever tasted. I 1000% recommend checking out Hopewell in Allston!
Harvard Medical School Quad
Approximately two miles east of Hopewell and Allston is the Longwood Medical Area, home to the various hospitals affiliated with Harvard Medical School (HMS): Brigham and Women's, Boston Children's, Dana-Farber Cancer Institute, Beth Israel Deaconess, etc. On days when it's warm (but not too hot!) outside, I love to leave the cold AC of my lab and eat lunch on the lawn. There are also tables on the patio surrounding the quad where I eat sometimes, but nothing beats the cool grass and basking in the sun!
Revere Beach
Revere Beach is hailed as the best beach in the Boston area (accessible by the T as well!). I decided to test this opinion on a random weekend in June, and can say that it is 100% true. While it is a Boston beach, so it's bound to be somewhat crowded, I found that there was still plenty of space to spread out comfortably on the white sand (yes, even on a Saturday). Revere is the perfect place to get away from all the craziness of studying, research, work, or whatever else is on your mind.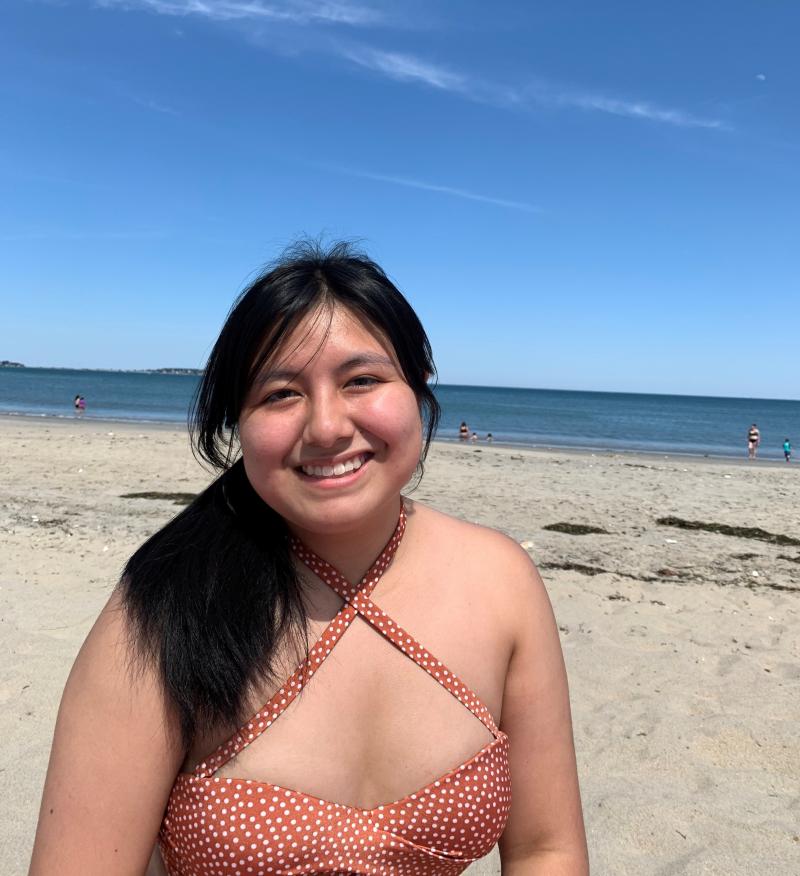 Museum of Fine Arts 
As a STEM concentrator (and enthusiast!), I don't often come across many art pieces in my p-sets or lectures. However, I learned recently that all Harvard students receive free general admission to Boston's Museum of Fine Arts (MFA), the 14th largest art museum in the world, according to Wikipedia, and figured that I couldn't really pass up that opportunity. First of all, the museum is huge--I spent an entire afternoon exploring the exhibits (3 hours) and still didn't have time to visit all of them. Secondly, I didn't realize that the museum had relics of the past, like Egyptian hieroglyphics, and even artifacts from my own ancestors, the Peruvian Incas! A re-visit on my end is needed so that I can truly appreciate all of the art in the museum, so you might see me there soon!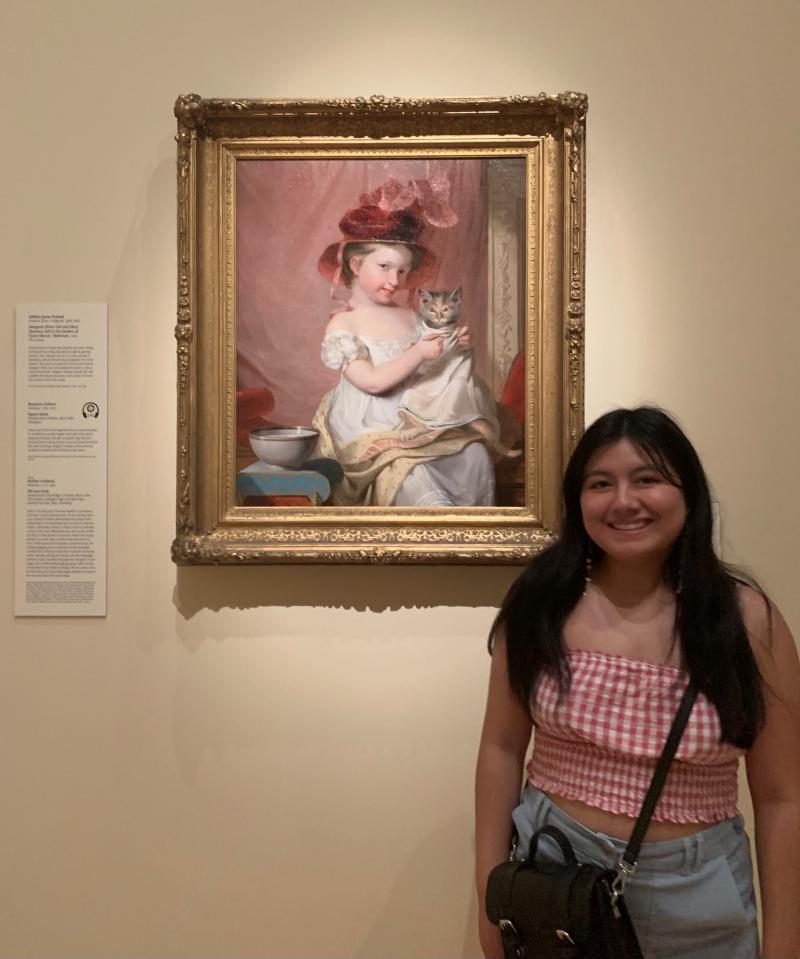 Long Wharf 
Another place I've visited much over the summer is the Long Wharf area. Home to the New England Aquarium, a viewing pier, and a dock for ferries, the area is always bustling with activity. If you ever find yourself there, I highly recommend you check out the food vendors in Faneuil Hall, or go see the adorable penguins at the aquarium! Or, you can be like me, and sit on the pier instead and have your photo taken (many, many times, as my boyfriend complains about). Sometimes there's also live music playing on the pier, which accompanies the sights of the Atlantic Ocean beautifully.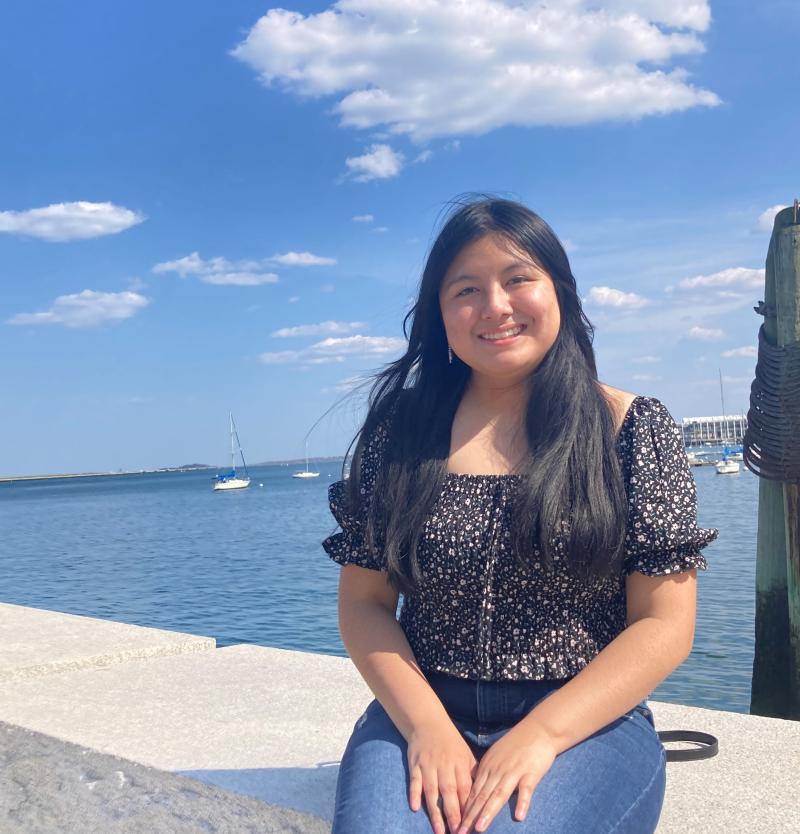 The Scoop N Scootery 
I saved the best for last. Finding the Scoop N Scootery is what made this summer's extremely hot days totally worth it. The SNS is an ice cream shop with locations in Brighton, Allston, and Arlington that serves the most delicious combinations of ice cream toppings and flavors one can only dream about. Their portions are ginormous, and even their regular size can be split well between two people. With flavors such as Filling Berry Fluffy, Fluffington Post, Michelin Man, Smokey Da Bear, and Fainted Pikachu, there is literally something for everyone. You can check out all their flavors here.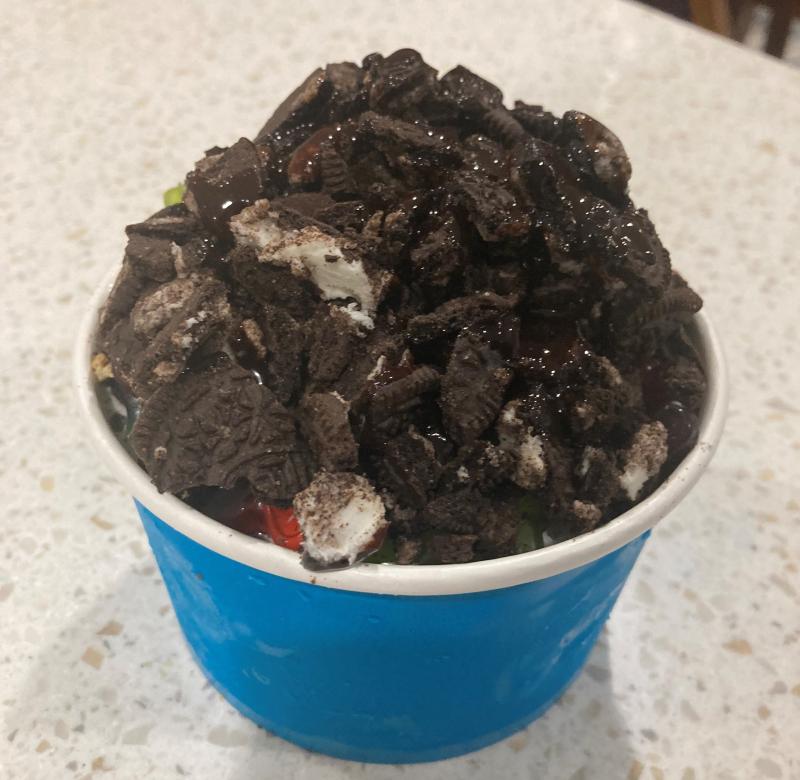 After a summer full of adventures and exploring new spots in Boston, I can now say that I love this city, and I look forward to many more years of living here!