Many students that are Harry Potter fans (like myself) notice and comment on the parallels between Harvard and Hogwarts.
Are they actually similar, you ask? Well, let me give you (my) definitive answer:
Yes, yes they are.
Dining Hall
All freshmen eat in Annenberg, the largest dining hall on campus. With its stained glass windows, long tables, and arching ceiling, it's hard not to imagine yourself sitting in the Great Hall at Hogwarts. They haven't quite figured out how to make the dishes instantly disappear from the table after you finish eating yet, but maybe one day that will happen.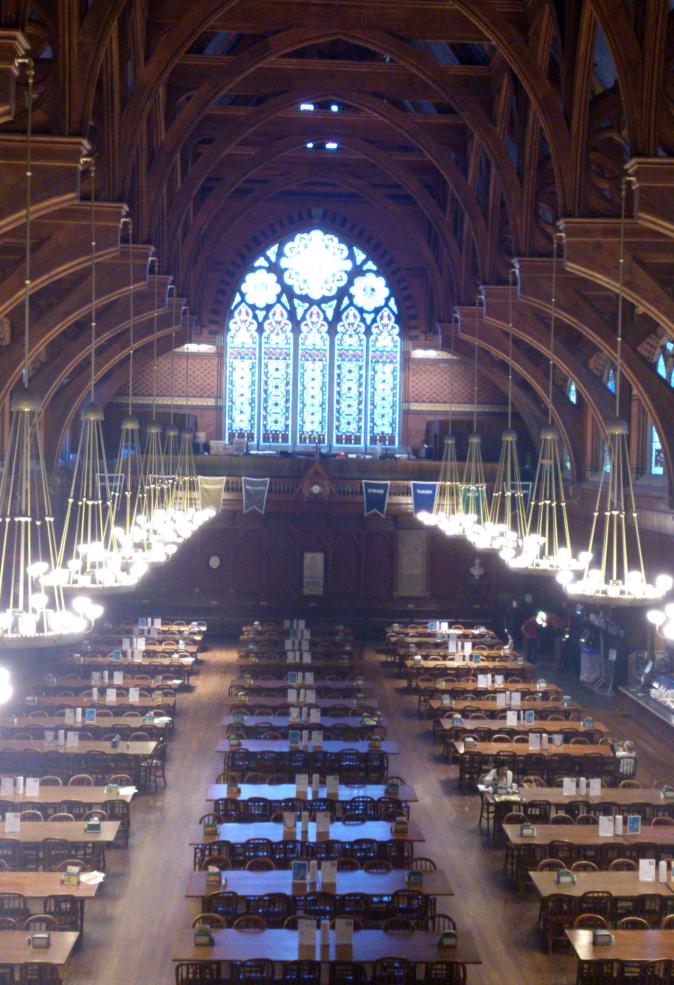 Houses
Just like at Hogwarts, Harvard students are sorted into different upperclassmen Houses after freshman year (though we have expedited the process by using a Housing Lottery rather than making everyone try on an old hat). We have twelve Houses rather than four, and each has its own personality and serious House pride—including mascots! Houses wear their House colors around the Yard, rack up points by playing intramural sports, and form tight-knit communities that last throughout your time at Harvard and beyond.
Professors
Though none of my professors can transform into cats, they ARE still pretty impressive. I have watched a professor in a chemistry class blow up something different every day for a week, listened to a biology professor describe her experiences working to find a cure for Lassa fever, and talked to a linguistics professor about her travels to tropical regions of the globe to document indigenous languages. And that's just three of them.
Classes
Not only do we have a larger selection of classes than Hogwarts, but they are also (dare I say it) even more fascinating. There's everything from "Science of Cooking" to "Fairytales and Fantasy Literature," from "Madness and Medicine" to "Language, Structure, and Cognition," and from "Classical Chinese Ethical and Political Theory" to "Neurobiology of Behavior." Though if you are looking for your Witchcraft and Wizardry fix, we do offer a class called "Witchcraft and Charm Magic."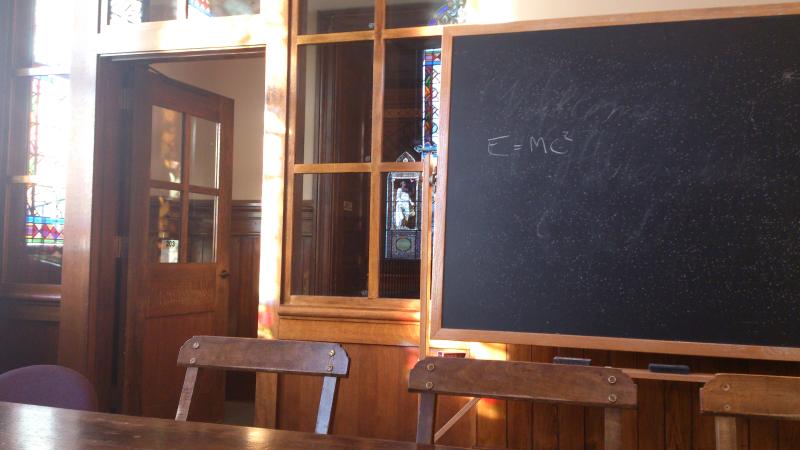 Interesting Architecture
Our staircases luckily don't move throughout the day, but there are some pretty neat architectural features on campus since Harvard is such an old and historical school. There are arching gates, elegant fireplaces, and a friend of mine even found a secret extra storage room in his dorm room (sounds like the Room of Requirement, no?). There are lots of places to explore around campus, and I promise that none of them are guarded by three-headed dogs!
Magic
Perhaps the greatest similarity between these two schools is the sense of magic in the air. In Harvard's case, it comes from the people who make it up. It's an amazing place to live and study, and there is truly no place I'd rather be.
(Okay, except maybe Hogwarts.)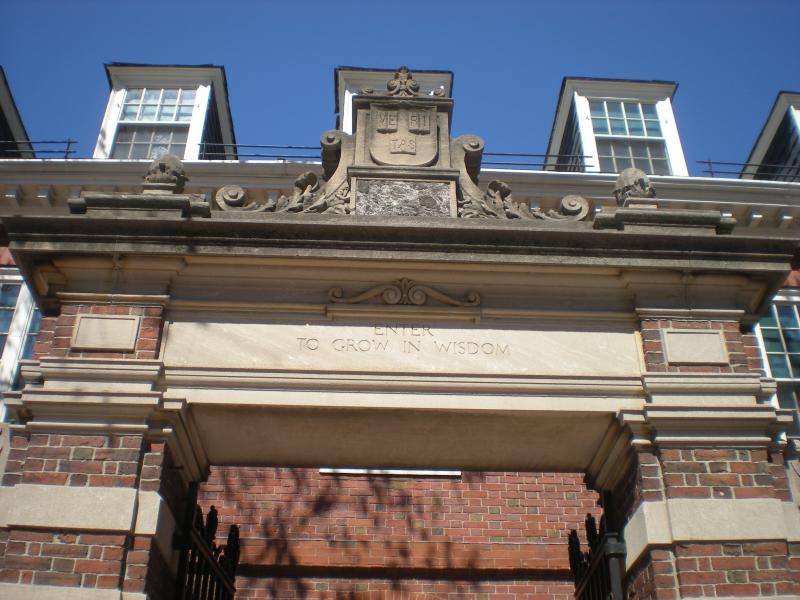 And yes, we do have a Quidditch team.