As freshman year comes to a close, I see two "ends" ahead of me.
One, I have to start packing up what I unloaded into my dorm at the beginning of the semester. And two, I have to sift through 50 "Senior Sale!" emails in hopes of getting lucky and finding a bean bag for sale (they are surprisingly hard to find).
Whether you're an incoming freshman or a graduating senior (or anyone in between!), the question of "What should I bring?" to college is an important one. Some items are for convenience while others are for mere aesthetic value. Yet, everything you bring adds something to your residential life experience, and you surely can't bring everything (unless you have a private jet).
If you're wondering what the most essential must-haves, should-haves, and could-haves are, you've arrived at the right place! I'll make sure you leave for the school year with everything every college student, in my opinion, should (and could) have.
Must-Haves (things I can't live without)
Toiletries (shower caddy, shower sandals, towels, toothbrush, toothpaste, etc.) — These are MUST-HAVES starting on the first night you get here, but don't worry about bringing them on your road trip or flight. CVS Pharmacy is next door, and you can pick up everything you need there!
Bedding (including mattress pad/topper, bed sheets, blankets, pillows, and blankets/comforter) — These are also must-haves starting on the first night. You should probably bring these with you.
Laundry basket/hamper (and other laundry-related stuff, like detergent, dryer sheets, etc.) — These are not a must-have for the first night, but they are necessary to do laundry over the course of the semester.
Formal dress (dress shirts/pants/shoes, jackets/blazers, dresses, blouses, ties, etc.) — For events like Convocation, formals (mostly at the end of the year), and interviews, it's important to have at least one or two sets of formal dress!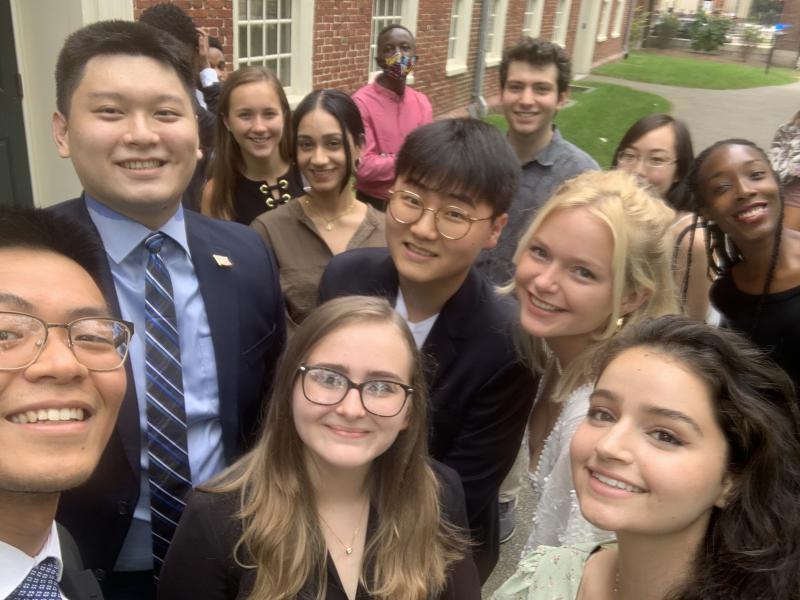 Warmth (coats, snow boots, gloves, scarves, hats or beanies, etc.) — The Cambridge/Boston area can get cold, and warm clothing is a must-have. Anything that can break the wind and keep you warm is helpful, especially in the winter. Cambridge is a surprisingly windy place!
Rain protection (umbrella, rain jacket, rain poncho, rain boots, etc.) — The Cambridge/Boston area is also surprisingly rainy. For my roommate, rainy-day items are must-haves because it rains so much. But you can also just walk through the rain, like I do!
Laptop or tablet (college-level computer) — This is universally necessary for schoolwork, as education models have shifted toward digital word-processing (Microsoft Word, Google Docs, etc.), online assignment submission (Canvas, Google Classroom, Gradescope, EdX, etc.), and virtual project spaces (Slides/PowerPoint for presentations, Zoom for meetings, etc.). Tablets are also amazing for taking notes and completing forms and problem sets (especially helpful if you're planning to concentrate in STEM).
Personal Take: Plants — I am a plant-geek. I think everyone should have plants in their room. I can go on and on, but here are a few big reasons why everyone should have plants: they brighten up the room with color, many indoor plants can clean the air, they can support mental and emotional health, and they are just beautiful. In sum, plants are a must-have.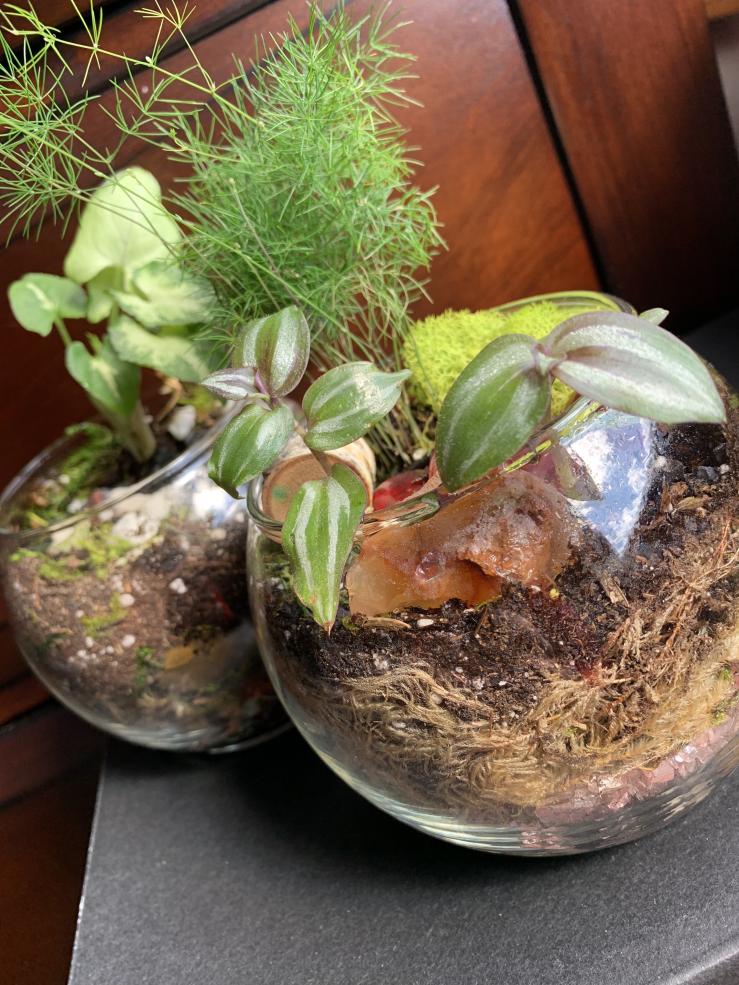 Should-Haves (things that are very useful or that make my life easier)
Extension cords and power strips — You may be surprised by how many electronics you will have in your dorm. For example, let's consider device chargers (phone, laptop, tablet, digital watch), lamps (desk lamp, common room lamp), Micro-fridge, air filter (or filters), hanging lights (and other lights), and fans. Can you think of other electronics you might need? Exactly.
Desk lamp — Speaking of desk lamps, a desk lamp is definitely a should-have for those late-night studying sessions. A desk lamp can not only help you focus, but it can also allow your roommates to sleep!
Clock (digital, or if you're fancy, analog) — This is another electronic I forgot to mention in my list above (goes to show there are likely more uses for power strips than you would expect). Although we have clocks on our phones, having one for quick time reference while working or getting out of bed can be extremely helpful. If you're like me, you'll set the clock 3 minutes ahead so you aren't late for things!
Dining/Kitchen supplies (forks, spoons, bowls, plates, etc. ~ reusable if possible) — I also recommend bringing a sponge and dish soap. You'd be surprised how much you'll eat at night or even during the day in your room. Also, you may have friends over or host a cookout. You'll definitely want to have your own silverware and dishes when those happen. There are many extremely affordable options at the Targets nearby (continue reading to learn more about this)!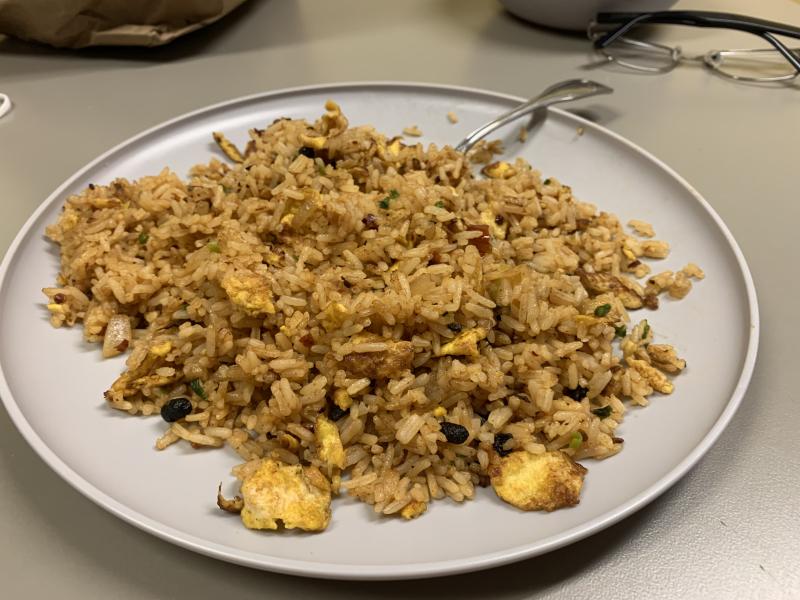 Draw-string bag, tote bag, or something to carry your stuff — Going to the gym? Going to Boston or Cambridge Commons (or the Yard) to throw around a frisbee with friends? Grocery (or more just snack) shopping? Something in which to carry your stuff will help you out immensely.
Essential medication (Tylenol, Advil, band-aids, first-aid kinda stuff…including hand sanitizer) — While I do not use medication, I know most of my friends do. If you're sick, it's always good to know you have medication if you need them. If you use basic medication, they're definitely a should-have! And if you're like me, you'll stock up on cough drops, tissues, and hand sanitizer.
Fan — Although the winter approaches quickly, a fan would definitely be helpful during the first few months. Cambridge gets surprisingly hot—especially at night!
Planner/Calendar (whether digital or physical, although I recommend physical) — One of the biggest tips I received from a teacher in high school was to keep a big calendar beside my desk so I can schedule events and map out my time. While I did get a big calendar, it didn't fit on my wall, so unfortunately that idea had to be thrown out. But in all seriousness, a planner and calendar (whether digital or physical) are extremely helpful to keep track of your work and planned events. Alternatively, you could memorize them (I highly do not recommend doing this...speaking from personal experience). 
Trash can — You will have trash. You will want to have a place to put it.
Personal Take: A Clipboard — To be honest, I think I'm the only person here who carries a clipboard around with them. The truth is, though, my clipboard has saved me from so many sloppy signatures, brick-bruised forms/problem sets, and wasted time shuffling my midterm exams from one surface to another. A clipboard is so light and versatile, and trust me when I say it will save you at the most unexpected times. If you want to be cool, you can also bring a pen.
Could-Haves (things that make life much more enjoyable) 
Bath mat — Standing water and moisture invite bacterial and fungal growth, both in your room and on you (let's hope this doesn't happen). Definitely have a bath mat.
Extra mini-fridge (that fits regulations) — An extra mini-fridge is helpful if you and your roommates tend to get a lot of food. For my roommate and me, our extra mini-fridge has been useful, as we know we only have to make one trip a month to H Mart rather than two.
Decorative lights (like hanging lights) and other decors that fits your taste — My roommate got some basic hanging lights for our room, and I got a music note-shaped light as a gift from the Harvard-Radcliffe Collegium Musicum (the choir I sing with). Decorations definitely change the ambiance of the room!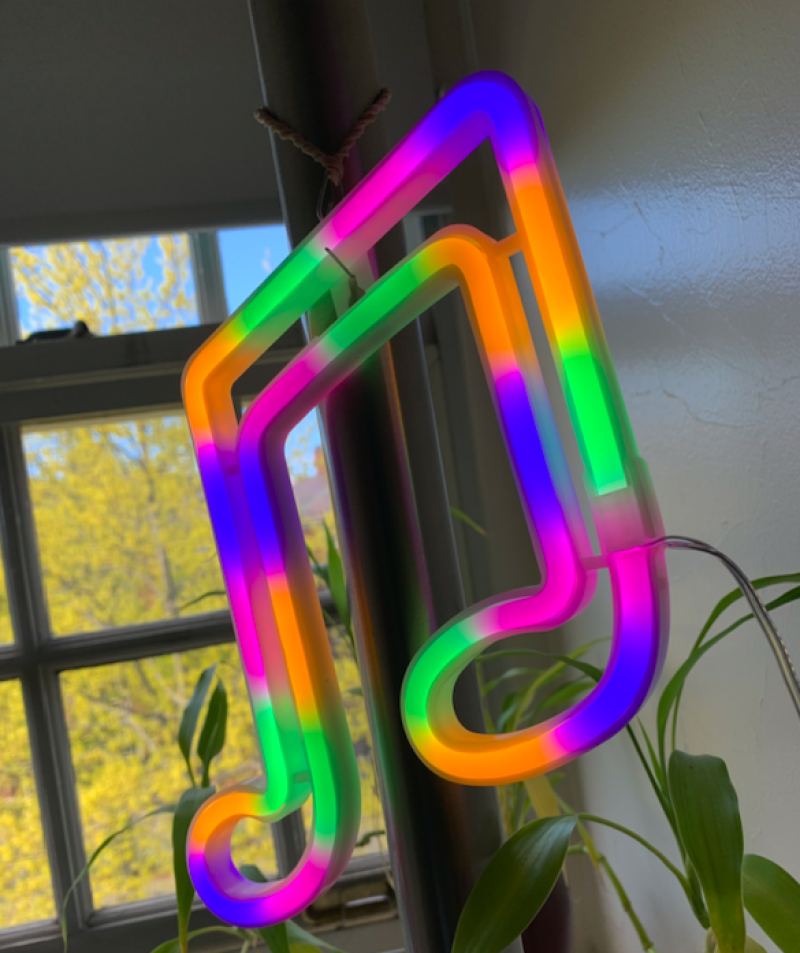 Beanbags, ottomans, and additional furniture — My roommate and I have been trying to find a good beanbag for the longest time. We have friends over so often that it has just become a nuisance not to have extra seats.
Printer — Walking ten steps instead of ten minutes to print out a worksheet is a life-saver! A printer speaks for itself.
Clorox wipes (cleaning supplies) — Another speaks-for-itself item.
Keycard holder — A little less speaks-for-itself item, a keycard holder is extremely helpful to make sure you don't lose your keycard. Your keycard will get you anywhere and everywhere. So, theoretically speaking, without it you'll be locked out of pretty much anywhere and everywhere (unless you have friends who can let you in). There are many different kinds of keycard holders to choose from. Some are card pockets to stick behind a phone while others are sleeves to connect to lanyards and keychains (this way, you have your ID card and room key in the same place…I'm definitely not biased).
A bike or a scooter — College campuses are big. Bikes and scooters make them less so (and so you have more time for breakfast).
Gaming devices (or board games) —These are allowed in college! If you love board games or video games, you can bring your games and/or consoles with you. This tangentially includes TVs and speakers (just make sure you aren't a bother to others). If you're interested, the First-Year Experience Office also allows students to borrow board games, video games (just not the consoles or controls), and projectors! More on this later.
Computer accessories (wireless mouse, keyboard, monitor, headphones, etc.) — For your own convenience, especially if you already have them, computer accessories can personalize your computing experience.
Hobby-related items — Interested in painting? Badminton? Dancing, playing the flute, throwing frisbees? If so, then definitely bring over your hobby items! I brought over my badminton racket and swim goggles, and they provide me with a sense of home every time I go to the gym. I also brought over a singular drawing pencil.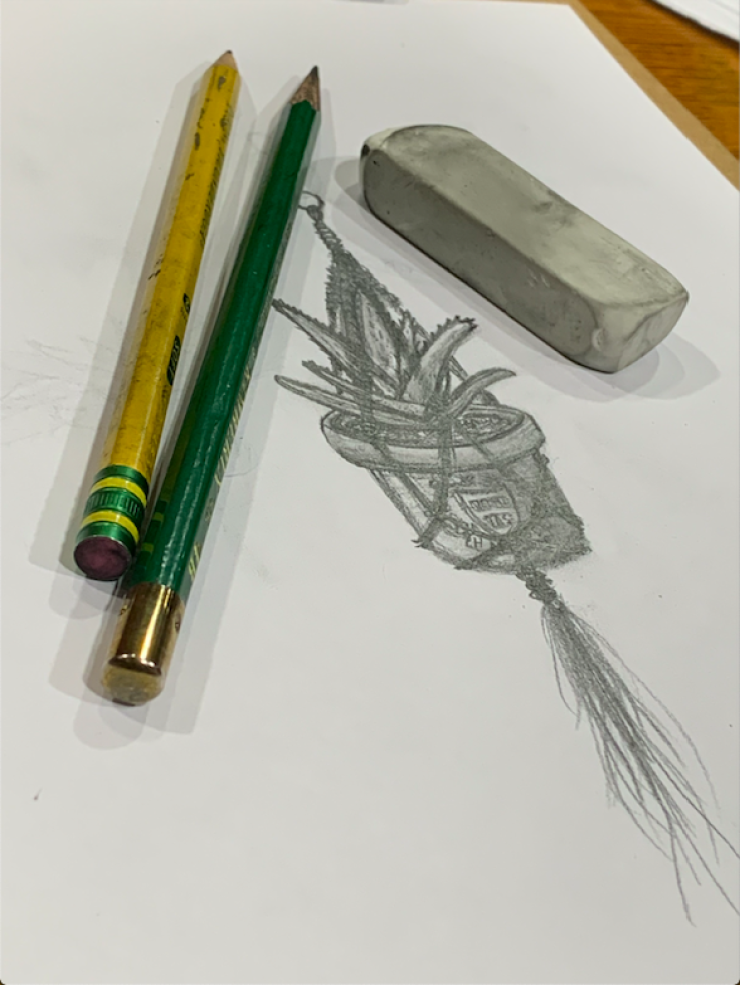 Snacks — Always stock up on snacks because 1) having snacks is good for those late-nights, weekends, and for when you don't want to leave your room and 2) you can eat what you like!
Shoe rack and clothes hangers (if you hang clothes) — The dressers are great and spacious, but closets exist for a reason! As for shoes, a shoe rack or a hanging shoe organizer will save you cleaning and space.
Personal Take: Air mattress — If I'm not the only one who carries around a clipboard with them, I'm definitely the only one who has an air mattress in their room. I originally got an air mattress for a pre-frosh during Visitas, but I realized it is actually extremely useful. Whether to sit on, lay on, or sleep on, the air mattress makes for a great, light alternative to a full mattress—useful if you have friends sleeping over and such. Just in the last month, three people have asked me to use it!
What NOT to Bring
Sometimes, you want to bring everything, but your car trunk doesn't want you to. Here are the things you can afford to leave behind (or that you really shouldn't bring at all):
Tea kettles, candles, microwaves, or other heat-producing devices — These are not allowed. I didn't know they weren't allowed!

Mini-fridges that are too big — these are also not allowed!

Soaps, detergents, and hygienic supplies (like shampoo, conditioner, body wash, face wash, dish detergent, toothpaste, floss, etc.) — These are easily accessible once you get here. Read below for convenient places to stock up on these essentials!

Snacks — First, unfortunately liquids are not allowed on planes. And second, you can get all sorts of snacks just about anywhere here. Don't take up space in your luggage for snacks unless they're something you love and can't find here!

Cleaning supplies (hand sanitizer, Clorox wipes, paper towels, tissues, etc.)

School supplies, except for bigger stuff (like bookbags, laptops, computer accessories, etc.)
I hope you get the general idea. Things that you can easily buy at a convenience store can be left behind, and anything dangerous or that does not meet regulations you should definitely not bring.
***Note: this is NOT the full list of things you should not bring. Visit Harvard's "What to Bring" page for Harvard's list of what to bring and what not to bring. Be sure to check so you don't bring prohibited items with you!
Ways to Get Here (and Get Your Stuff Here)
There are usually two options. First, driving (road trip). Second, taking the plane, or other forms of transportation. If you are driving, make sure you pack your car, but give yourself plenty of space…the ride will likely be long. If you are coming any other way, make sure you count the number of boxes or bags you bring…you might lose something along the way. Unfortunately, Harvard does not have any helicopter landing pads…although that would be cool!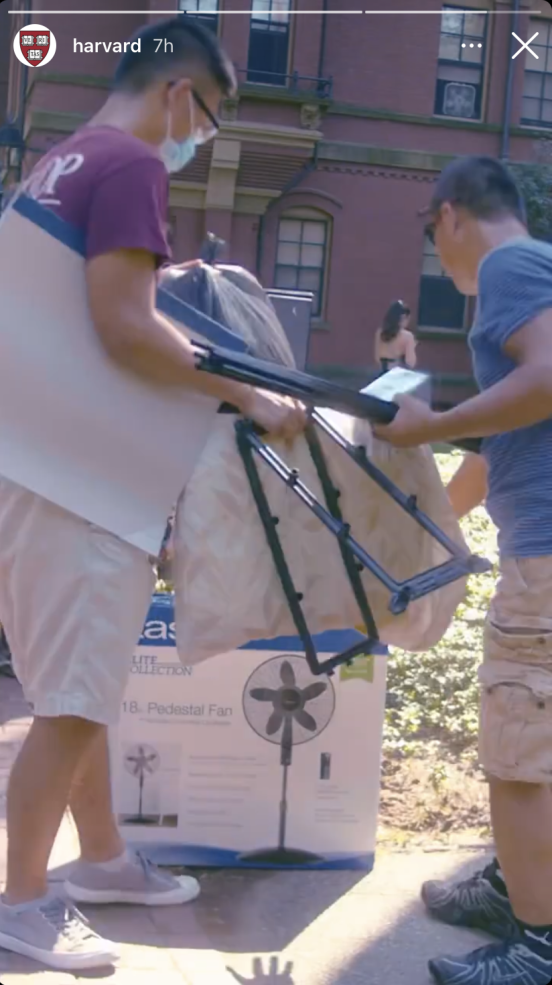 My Favorite Places to Pick Stuff Up
Sometimes, it is way more convenient to pick up necessities when you get here! Certainly, there are countless clothing stores for jackets, coats, and shoes, but the essential stores for Harvard students are convenient and supply many of the most important items.
CVS Pharmacy — has just about everything, from toiletries, school supplies, snacks, medications, extensions cords, clothes hangers, and even cards!

Target (at Cambridge Porter Square, Cambridge Central Square, or Boston Packard's Square) — Target is for your bigger, loftier desires. If you're looking for couches, blankets, pillows, clocks, lamps, towels, or outdoor supplies, Target's the way to go.

Yard Ops and Dorm Crew — Did you know that Harvard provides you with some room supplies? In some dorms, you might need your own toilet paper (if you have an in-suite bathroom). If you're looking for toilet paper, to borrow a vacuum, hooks, or poster putty for wall decor, Yard Ops and Dorm Crew have got you covered!

First-Year Experience Office — Also, did you know that Harvard has a whole office dedicated to making the first-year experience a great one? If you are an incoming first-year (or already a first-year), you can visit the First-Year Experience Office to find board games and video games (unfortunately, no consoles yet), sometimes sports supplies, cooking supplies, and even projectors for those cozy movie nights.

Trader Joe's — Want food? Trader Joe's is just a short shuttle ride away and offers amazing snack and food options.

H Mart — On the line of food, H Mart has got all your Asian groceries and cravings covered! They've got everything from ramen to Asian fruits, cookies, snacks, vegetables, seasoning, pre-prepared food (like dumplings), and more.

T.J. Maxx — A hidden goodie in the area, T.J. Maxx in Brookline is a great place to find unique, affordable furniture, clothes, and other supplies that you can't find anywhere else (once, I looked through 7 stores for a plain, black tie and ultimately found one at T.J. Maxx).

Personal Take: Chinatown — If you're looking for Asian items, Chinatown is the place to go. You can find exquisite and affordable gifts, clothes, and supplies there!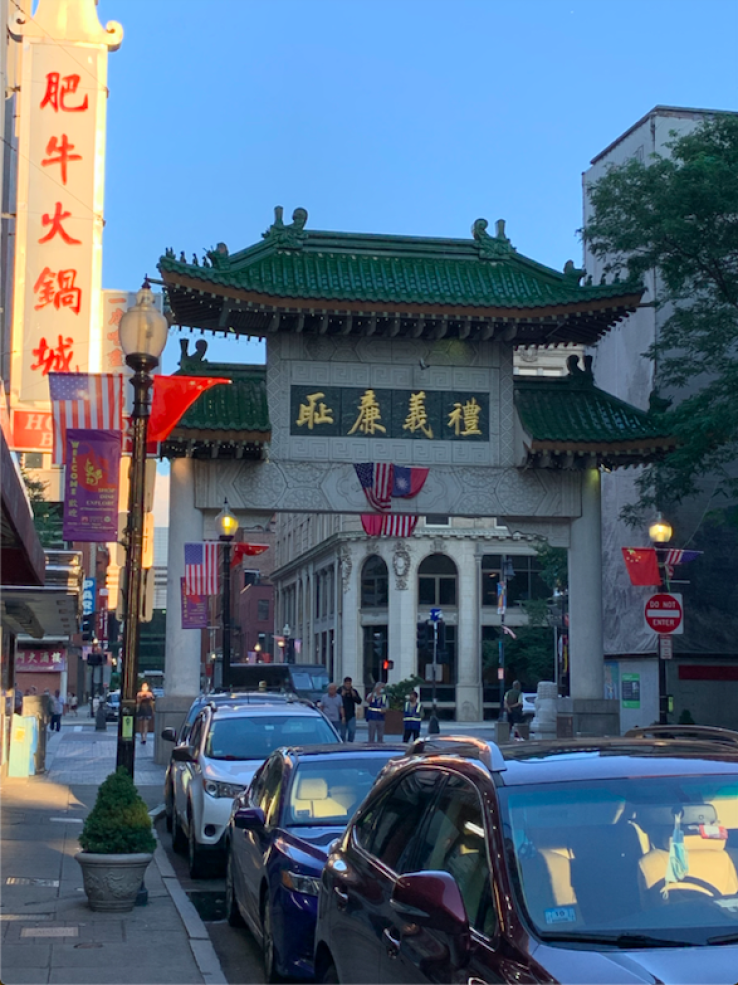 Packing for college can be tough, but it doesn't have to be. I hope this guide helps you figure about what you might want or not want to bring with you to college. Happy packing!
Want to read more? Check out these articles!