"Self-care" is not a mere set of activities, but rather the mentality that the time we spend taking care of our mental health and well-being is time well spent.
This was my first summer spent as a Harvard student, and it was a very rewarding one. I had a remote internship, continued my work with the Harvard First Generation Program, and, of course, spent time with friends. Now that my internship has wrapped up, I've had some time to reflect on what I've learned, what I hope to bring into my next summer break, and what I could have improved from this past summer. Here are two big lessons I've learned from balancing my work-life schedule and partaking in my internship!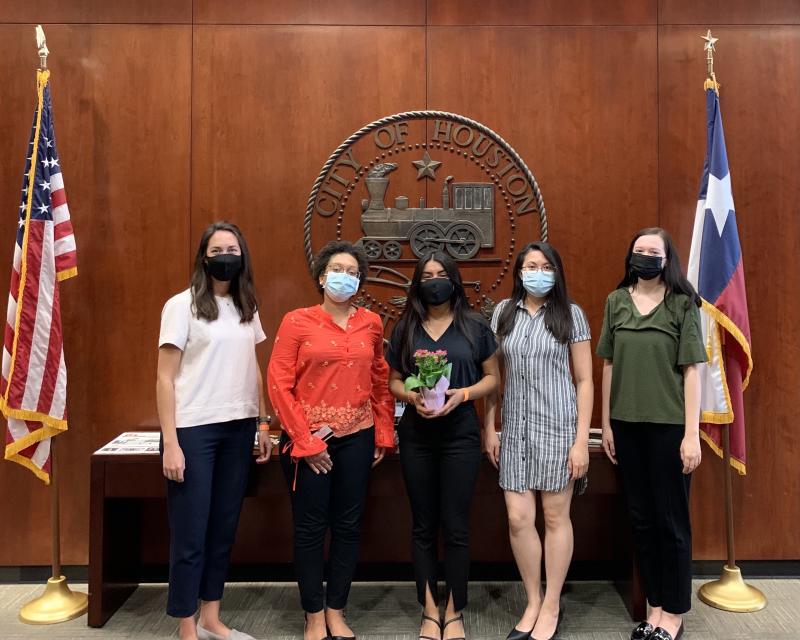 Self Care is a Lifestyle, not an Event!
My older sister and I have been reminiscing on the summers we spent together when we were younger. Our summer time seemed nearly endless because we had a seemingly infinite amount of time for unstructured play, spending time with friends, and simply spending time away from school. In fact, we remember that inevitably, a few weeks into the summer we would play school because we missed being away from it. Now, our summers are very different with our time for leisure taken up by internships, work, and other things related to our future career interests. Of course, making sure that we spend time with friends is very important to us.
With all these things on our to-do lists, it sometimes feels difficult to incorporate time for self-care. But what does this really mean? There are a lot of activities that we consider "self-care," like at-home spa days, cleaning our spaces, watching our favorite shows, and other forms of leisure that give us time to relax. However, what I've learned this summer is that "self-care" is not limited to a mere set of activities, but rather is the mentality that the time we spend taking care of our mental health and well-being is time well spent. I am still learning to make self-care a priority in my life, but being more intentional about this time is definitely something I will be taking with me into the school year.
Empathy is Key! 
One of the biggest lessons from working at a City Council Member's office this summer was how much empathy I had to exhibit to perform my job. Working in local government shows how seemingly mundane issues can affect someone's well-being. The addition of a stop sign can make a neighborhood feel safer. Stalled water can create an annoying pest problem. Amending city ordinances regulating multi-family homes can provide affordable housing to many individuals. Every day, we received calls from constituents who inquired about a variety of issues, and although some seemed miniscule to me at first, I realized that this made a great deal of a difference in their lives. 
Even from a professional standpoint, I want to be more empathetic as I continue seeking professional opportunities. One of the topics I thought a lot about during my internship was the importance of "networking." This word has a lot of definitions for different people, but to me, networking always seemed uncomfortably transactional. However, as I connected with my managers and coworkers this summer, I realized that networking and the art of building connections was a lot more rooted in empathy than I realized. If I approached every interaction with a bigger interest in what I could do for others, I was more likely to develop an authentic relationship than if I was merely interested in what they could do for me. 
All in all, I really enjoyed my summer internship. I learned some valuable lessons about the work I am interested in, but also about myself and how to best take care of my personal and academic needs. As the school year starts up again, I know these lessons will continue to be learned.