It was Indigenous People's Day and I attended an Indigenous Peoples' Day celebration in Harvard Yard, hosted by Natives at Harvard College and Harvard University Native American Program. Although I was feeling very proud to be an indigenous woman standing in unity with my community at Harvard, one speech on mental health and wellbeing prompted me to self-reflect. 
I was reminded of the continental bond of indigeneity and remembered that I was part of an ongoing history of Pan-American indigenous struggles against the legacies of colonialism. I was also reminded of my favorite class at Harvard, an Ethnic Studies class called Critical Latinx Indigeneities, taught by Visiting Professor Marcelo Garzo Montalvo. One of my favorite takeaways from this class was a new understanding of the concept of place after reading excerpts from "Native Science: Natural Laws of Interdependence" by Gregory Cajete.  
Cajete taught us that the unity of spirituality, life, and the earth was integral to shaping traditional Native American worldviews, therefore experiences of relocation, erasure, and dispossession from ancestral lands threatened indigenous physical, spiritual, and cultural survival. For recent generations, re-harmonizing with place and its meaning has been an essential healing and transformational process. In Western culture, the concept of place can be taken for granted because maps are symbolic representations of a place, often disconnected from the vitality of the landscape itself.  
As an indigenous Ecuadorian that grew up in Western culture, it was very meaningful to reflect on my process of migration and ancestral memory of dispossession. Although I am far from my homeland of Ecuador, my Ethnic Studies class prompted me to think about the ways I interact and inhabit the places I live. Last summer, I bought a bike when I moved to Brooklyn and began a routine of bike riding every day to familiarize myself with my new home and unwind after long days. Biking has become part of a larger project of finding my own sense of place by exploring my connections to the cities and communities I am a part of. In a way, bike riding is also a healing and remembering process in relation to my identity as indigenous.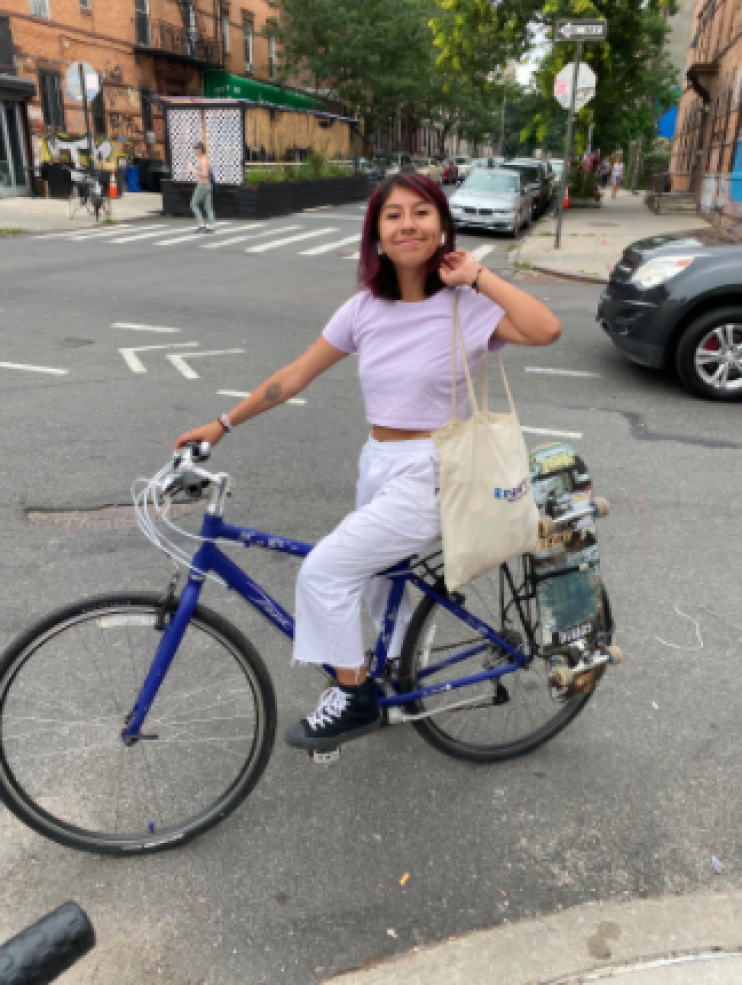 Harvard University is located on the traditional and ancestral land of the Massachusett, Nipmuc, and Wampanoag Nations. While many Harvard students are familiar with the importance of land acknowledgement, Harvard is located in an urban environment and often, many of us overlook the importance of honoring Native space and understandings of place.  
It is easy to get caught in the "Harvard bubble" in the commotion of classes, extracurricular commitments, and social life. Venturing outside of Harvard's campus is a great way for students to explore the meaning of Cambridge as a landscape with history and memory, beyond the history of the academic institution that prompted us to call Cambridge "home".   
After I attended Harvard's Indigenous Peoples' Day celebration, I felt the urge to venture off-campus on a spontaneous adventure and stumbled upon a bunch of intriguing small businesses in Central Square, located a quick, bike, or subway ride away from Harvard. This was the beginning of my personal project of learning about Cambridge as a community, while spending time with myself and reflecting on my mental health and wellbeing.  
Small businesses are an integral part of cities, so I've compiled a list of my favorite local shops that have provided me with exciting books, records, and new friends throughout my project of exploring Cambridge!
Boomerangs in Central Square 
I found this thrift store in Central Square on a self-care day when I rode my bike to Target to get some supplies for my dorm. Boomerangs is a local thrift store chain operated by the AIDS Action Committee of Massachusetts where you can find anything from clothing to how-to books.  
During my first time in this store, I became so consumed with their shelves of books, CDs, DVDs, and records that I forgot to check the time! I was able to pick up a few sweaters to prepare for the fall weather, unique jewelry, and most importantly, took home a bunch of books on different topics. Recently, I've been reading a book that presents debates on Latin American issues and a mystery-driven trilogy by Paul Auster. Looking at my Google Calendar, my schedule can get quite crowded at times when I have a lot of assignments due, but setting aside time to read these books and listen to new music has really helped me decompress during stressful times. While there is a plethora of resources on Harvard's campus, I've found that going to Boomerangs and getting lost in the shelves of forgotten books is a great way to spend my off-time.   
Recently, I've been mindful of my engagement with consumerism and shopping at Boomerangs is great because 100% of the proceeds go to AIDS Action. AIDS Action provides HIV prevention and wellness services to the Greater Boston area and partners with Fenway Health to contribute to the wellbeing of LGBTQ+ community through healthcare, education, research, and advocacy.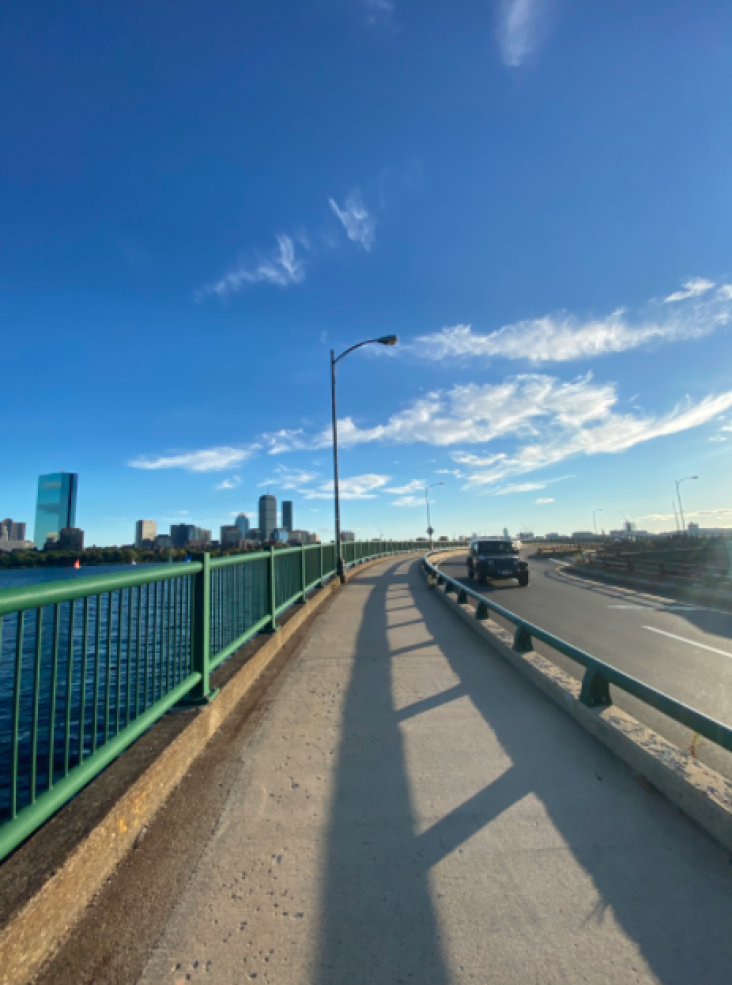 Great Eastern Trading Co 
I discovered this vintage store, which is quite close to Boomerangs, when I was searching for a Halloween costume and trying to limit my online shopping to avoid unnecessary packaging. The owner of this store was tremendously kind in helping me find vintage, hand-made fairy wings for my costume. Although the store is catered towards costumes, the colorful and unique store began as a army/navy surplus store in the 1970's and it has a history of creativity and rediscovery that is very apparent in the magical nature of the shop.  
I moved to New York last year while the College's courses were happening remotely during the pandemic. Since then, one project of self-care that I've pursued is a budget-friendly search for my distinctive personal style. In East Village and Brooklyn, I found myself supporting my friends' small businesses, especially those who support the skateboarding community, and adopting facets of their unique styles. In this avenue, I found a way to learn more about myself and become more confident in myself through the self-expression that fashion facilitates. When I moved back to campus, I was afraid of losing this curiosity of repurposed and rediscovered fashion, but I've found unique pieces that challenge me to add to the collage of styles in my wardrobe while supporting a small business. 
On their website, Great Eastern Trading Co recognizes the challenge of staying open in the climate of corporate development and attributes the life of the Cambridge, as a city, to the vibrant network of small businesses. As an avid visitor, I don't always go to the store to purchase, but hope to get to know the owner and employees more to learn about their experiences finding and recognizing forgotten fashion trends and their meanings.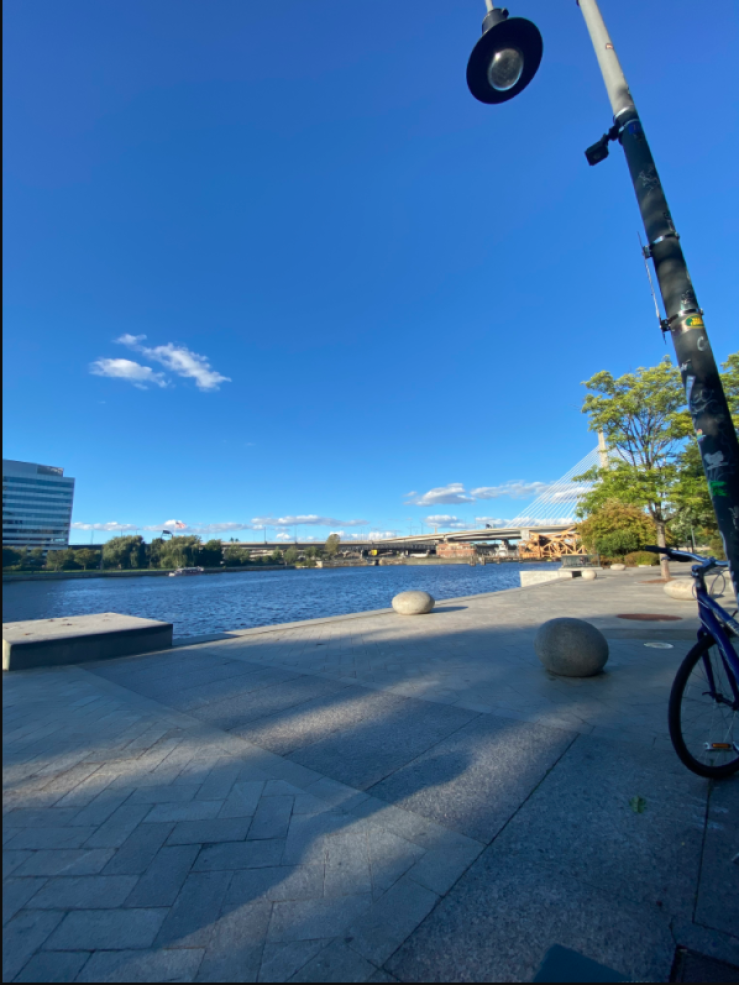 Cheapo Records 
While I lived in Brooklyn, I subleased an apartment and was able to use a record player for the first time since the owner loved music in the form of cassettes, CDs, and vinyl. When I returned to campus, I began listening to music on my phone again, but wanted to find another way to consume media since I read a lot about ethical music streaming in today's technological context.  
Having read about the streaming service industry, that is not always accessible and fruitful for rising musicians, I wanted to rediscover retro ways of accessing media and purchased a record player for my room. During one of my trips to Boomerangs, I found a music store across the street offering used records, cassettes, and CDs, called Cheapo Records. 
Cheapo Records has been a great place to explore new music genres and add to my record collection without accumulating, since the store also pays customers for bringing in old records and CDs. This summer, someone had asked me about the first album I ever bought and listened to and I realized that my upbringing with technology shaped the way I discover art and conceptualize creative labor. Although I grew up listening to a variety of Latin American rock bands with my mom, I had never sat down to listen to entire albums and explore the discography of these artists that I liked. Now, when I find records that peak my interest, I set aside time to journal and listen to an album from beginning to end to recognize the work in its entirety and the artist's vision in creating a body of media.  
If you are interested in reading more about Native space, I recommend reading Elizabeth Solomon's Acknowledge of Native Land and Peoples at Harvard T.H. Chan School of Public Health 2021 graduation.